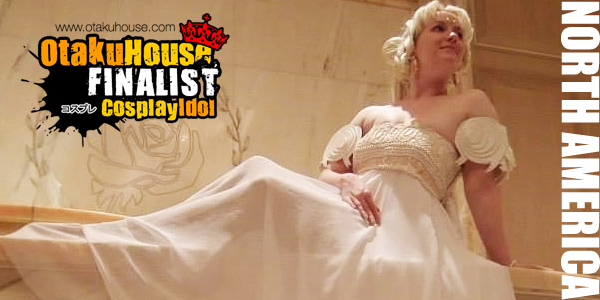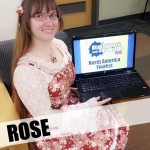 Biography
Cosplayer's Name: Laura Wright/ Rose
Age: 26
Gender: Female
Started cosplaying since: 2010
Fave fictional character: Usagi Tsukino, Sailor Moon
Hometown: Milwaukee, Wisconsin

A Little About Me
Hello, nice to 'meet' you. <3 I am Laura, known as Rose Red. I enjoy the Lolita fashion, and wear it as often as I can. My current hobbies include studding, drinking Tea and making Cosplay.
I fully fell in to the Cosplay hobby when I made my Chun-li cosplay with my best friend. From those months of stress, then the excitement of putting the cosplay on and stepping into the convention, I found a love of making cosplay. To me, there is just such a joy stepping out as 'another person' when you put on a cosplay.
You can see more of our work on Facebook (Frozen Rose Cosplay) and on both DA and Cosplay.com. (Both linked on FB!)



Cosplay 1
Character: Princess Serenity
Series Name: Bishoujo Senshi Sailor Moon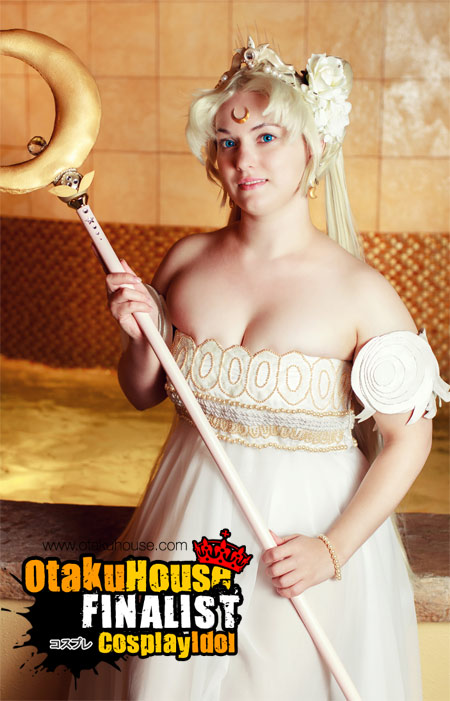 Description: This is my dream cosplay, so much so I never thought I would be able to get myself to make it. At least 70+ hours of work have gone in to this cosplay at this point, many of the hours going towards sewing on the 1.5k beads to make up the outlines of the bodice and the bodice detail. Quite a bit of learning came from the beading and the surging of the chiffon skirts. The wig was one of the biggest challenges, and had to be made twice. Even so we debuted them at Anime Milwaukee 2013. I have such enjoyment putting this Cosplay on, so elegant, yet still so much fun. This one is a labor of love, and I don't think I could be happier with it.
Photo credits: Andrew Von Haden of Vontography. https://www.facebook.com/Vontog
Cosplay 2
Character: Chun-Li
Series Name: Street Fighter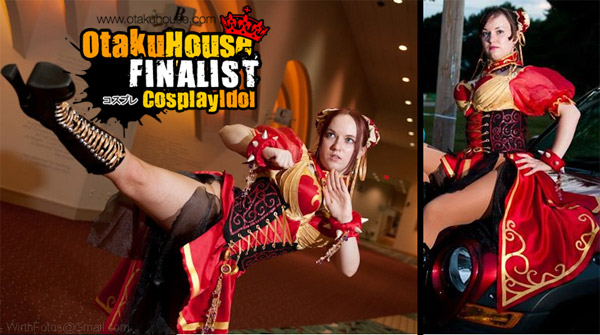 Description: This is an Art Nouveau version made by *Razvan-Sedekiah on Deviant Art. My best friend *The other half of Frozen Rose* had this in her file of 'want to cosplay.' It was such a stunning concept that I wished I could do something as stunning as well with her. A bit of talking, we decided to do a player 2 color swap for myself. *As my color is red so it kind of made sense* We debuted out outfits at Anime Milwaukee in February of 2012. Of all of my cosplays I think this one has had the biggest learning curves to it. Hand 'hidden' stitching, fabric painting, custom drafting, corset making, and quite a few more craftings, are all things I learned with Frozen when trying to put this together. Yet I think its because of how much work went in to it, that I enjoy it so much. This cosplay holds a very special place in my heart, just for the admount of detail and the fact that it is the first cosplay I did with Frozen and the start of Frozen Rose Cosplay.
Photo credits: Chase Wirth, of Nude Carbon Studios. https://www.facebook.com/NCarbonStudios
Cosplay 3
Character: Millia Rage
Series Name: Guilty Gear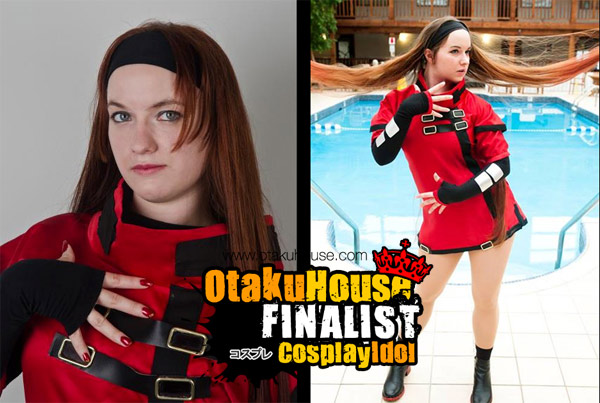 Description: I have had Millia suggested to me many times from friends, because of the length of my hair. She is one of the two females that I really enjoyed playing in Guilty Gear, and when an opportunity presented its self to make her outfit, I happily took it. I went with the red and black alternate color, as my hair was dyed dark red at the time. This is one of the comfiest cosplays I have made to date, and I love wearing her. Trying to sew a loose, yet form fitting over-sized shirt, was a bit harder to do then I though it would be, and I just had to custom draft the whole thing. She was debuted at Geekkon, 2012, destroyed and then re-made for 2013.
Photo credits : Chase Wirth, of Nude Carbon Studios. https://www.facebook.com/NCarbonStudios