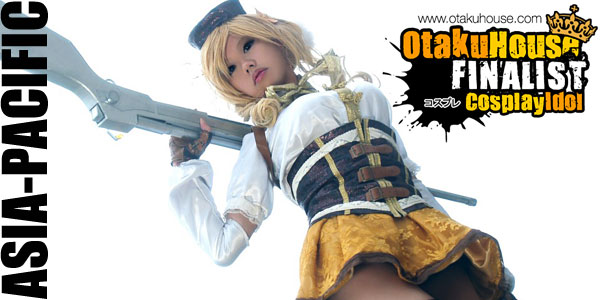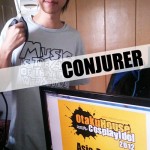 Biography
Cosplayer: ConJurer Age: 24 Gender: Male Started cosplaying since: 2006 Fave fictional character: Okabe Rintaro from Steins; Gate Hometown: Singapore, Hougang
A Little About Me
Firstly, I would like to sincerely thank everyone who supported/ voted for me to let me get this far in the contest, and also Otaku House for organizing the contest itself. As for myself, I'm just a hobbyist who loves making all sorts of things ever since I was a kid. My cosplays thus far are simply a matter of "I do because I can", same goes with my choice of choosing female characters. As a freelance designer, I'm very much into aesthetics, therefore I take pride in making my own renditions of existing characters. Also, I make it a point to make the costumes by myself for the sheer sense of satisfaction. Please continue to support me if you think my effort is worthy of it. Thank you!
Cosplay 1
Character: Mami Tomoe Series: Puella Magi Madoka Magica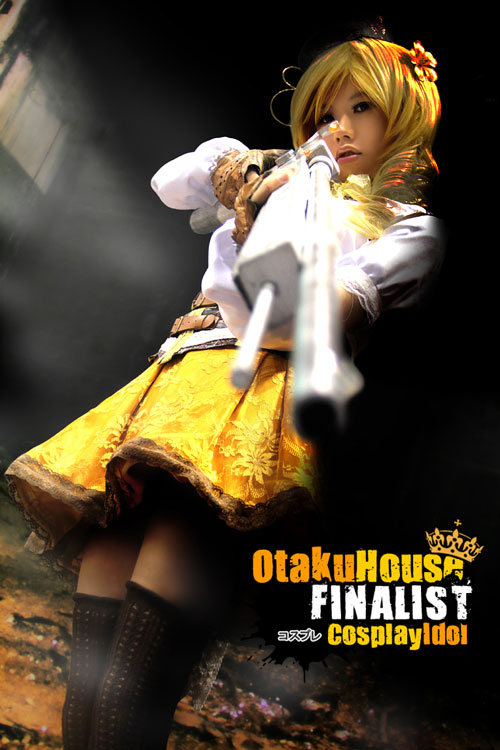 Description: My second self-made costume, this time with a prop rifle! I added my own touch to the costume, by re-designing its general finishing without changing its basic design. The materials used are from mixed origins, western laces and ribbons, Malay-styled lace cloths, and Chinese cheongsam buttons, etc. The rifle was my first attempt at prop-making too. It is made from PVC pipes, corrugated plastic boards and metal forks. And this time, I put on my own makeup. Credits: Photography by Zhao Han (Latrommi).
Cosplay 2
Character: Saber Bride (Nero Claudius Caesar Augustus Germanicus) Series: Fate/EXTRA CCC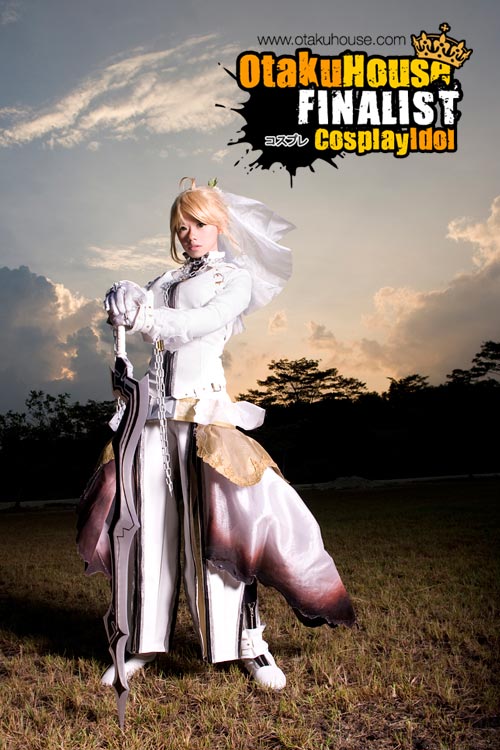 Description: My latest self-made costume, completed soon after the contest entry. This one is greatly re-designed to give Saber's bride costume a more majestic, warlike feel. The main component of this costume is a one-piece body-suit, made from furniture grade faux leather. The flare made of organza, is propped up by craft wires from the inside. The sword is made from PVC sheets and a copper pipe. I made it hollow on the inside, with LED lights. Credits: Photograph by Brian Lim
Cosplay 3
Character: Shannon Series: Umineko no Naku Koro ni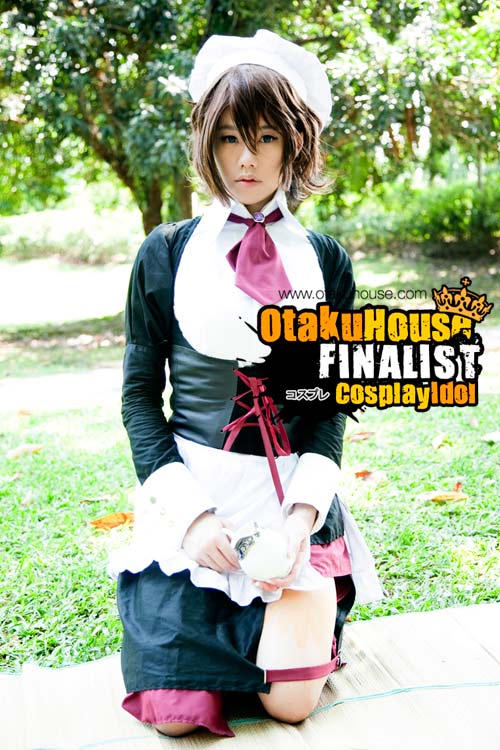 Description: This is my first self-made costume and my first male-to-female crossplay(crossdressing cosplay) attempt which i debuted in public events. There were many flaws structurally, but nevertheless, a good learning experience in sewing. I had not yet put on makeup myself at that point in time. Credits: Photograph by Hai Wei.