Top 35 Finalists
Otaku House Latin America Cosplay Idol

These are the Top 35 Latin America Cosplay Finalists from more than 1000 contestants. They need your support to win this contest! The mechanics are simple. The judges are ANYBODY in the world. YOU get to decide who should win.
Voting Deadline : 31 December 2013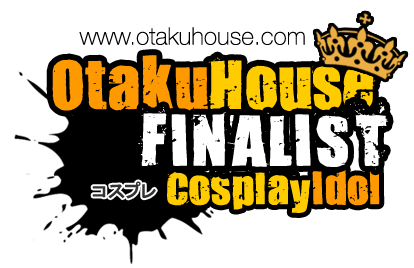 How to Vote :
1.
Click on the Finalists' pictures to view their entries, or click on the arrow to browse. (You can access the other Finalists from the right side of every Finalist's page)
2.
You can vote up to 4 times per contestant. Once for each of their 3 cosplay photos, and once for their 'Idol Factor'.
Click
either
'like' button or 'Google +1' button on top of the photos to vote. The scoreboard at the top of the contestants' page will show the collective votes**.
3.
Drop them a comment below their page to support or feedback on their works.
4.
At the end of the voting round, the Finalist with the Top 3 highest number of votes will win.
-----------
So show these awesome cosplayers some love and support and start browsing through their entries and vote away!
*To click the 'Google +1' button, you need to have a Google +1 account. You can only click once for each finalist.

*To click the 'like' button, you need to be logged onto your facebook account. You can only 'like' once for each finalist.

**Number of 'likes' and 'G+1' and total score may not tally, Click here to read our FAQ no. 14 on why.
Countries represented (alphabetical order):
Argentina
Brazil
Chile
Costa Rica
Ecuador
El Savador
Guatemala
Mexico
Nicaragua
Nuevo Leon
Paraguay
Peru
Venezuela