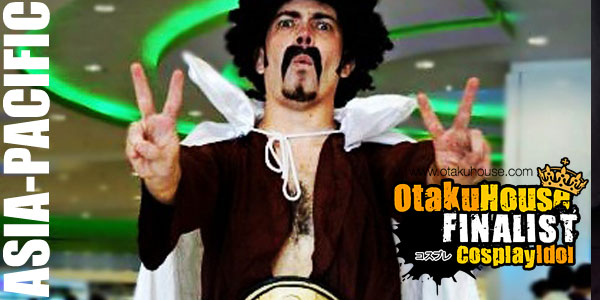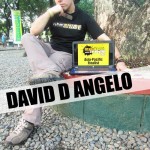 Biography
Cosplayer: David D'Angelo / Shen Age : 34 Gender : Male Started cosplaying since : 2010 Fave fictional character : Hachibi, Kratos, Mr. Satan Hometown: Bulacan, Philippines
A Little About Me
It is a great honor to be part of the Asia-Pacific finals twice in a row. I thank everyone for their support and votes and hope that this time everyone of you will help me and rally me to the top of the competition. I am also the President of NarutoCosplayers PH (NCPH) www.narutocosplayers.com, which is one of the groups that combines cosplay and charity/for a cause work. We hope that through this we can also spread "causeplay" as we call it. When not in cosplay I am also a peace advocate, environmentalist and dedicated new media writer/blogger. I can be your friend wherever you are in the world so just message me and subscribe at www.fb.com/shenbrood. So please do vote for me, comment below and share this as well. Thanks!
Cosplay 1
Character: Mr. Satan (Whiteg) Series : DragonballThe Movie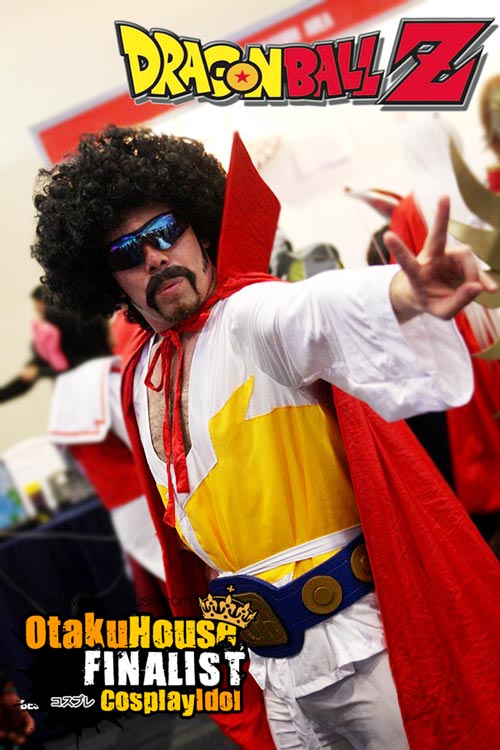 Description : Mr. Satan (WhiteGi) is from one of the Dragonball Z movies. It is in fact the most colorful and only alternate costume of Mr. Satan that is why I like it so much. Mr. Satan is the character in which I had been known as well, even when not in costume they would called me by that name. It had been a trend that even in our street at home I am known already as "Master Pogi," the local name for Mr. Satan in the Philippines. One of the most memorable moments of my cosplay as Mr. Satan is during ToyCon 2012 which i won as Best Anime Cosplay and during Best of Anime 2012 in which the visual kei band "Uchuu Sentai Noiz" answere dmy question and told me, "We are handsome because we practice with the Master," and then admist that they are disciples as well. This colrful costume was made by AmaltheaCorvus. Photo credits : Genesis PH
Cosplay 2
Character: Kakuzu Series : NarutoShippuden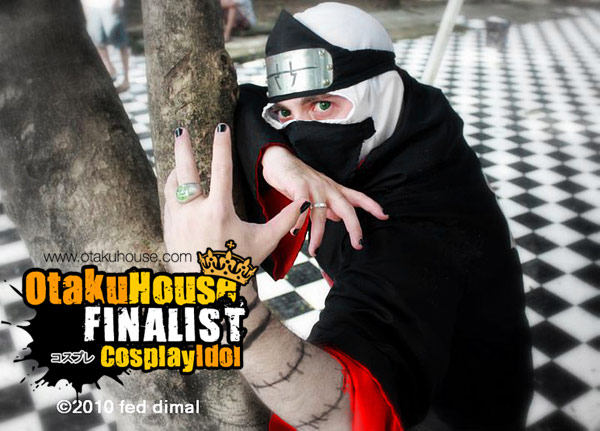 Description : Kakuzu is a member of the Akatsuki and is teamed up with Hidan. This cosplay is my first ever serious cosplay and had earned respect from fellow cosplayers. I perfected the look of the character accompanied with the green eyes and the stitches. Photo credits : Fed Dimal
Cosplay 3
Character: Berserker Lancelot Series : Fate Zero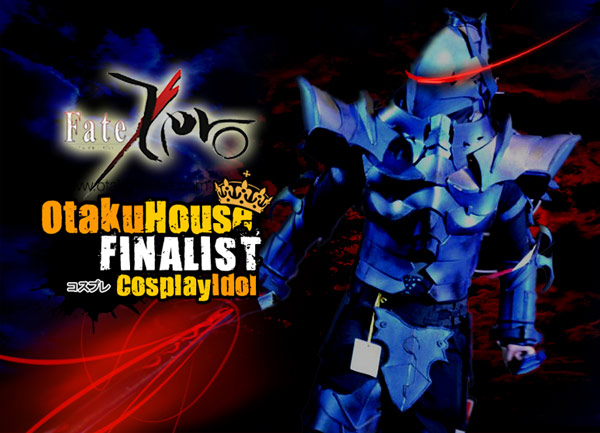 Description : Berserker is one of the strongest characters in Fate Zero/ He is also known as Lancelot which is the arch rival of King Arthur in the series to obtain the Holy Grail. This costume is my first try on a fully-armored costume. Most of my friends did not even recognize me since whenever I cosplay I was in full character. The costume is courtesy of friends Mike Joven and Chrisan. Costume was also done in part by Sir Ivan Valerio.