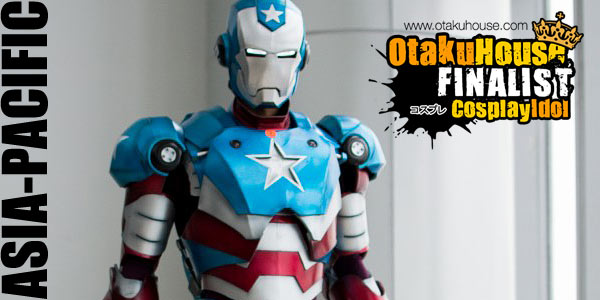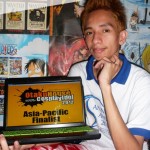 Biography
Cosplayer: Jerry Jon Borbe or Jerryace Age: 25 Gender: male Started cosplaying since: 2008 Fave fictional character: Yusuke Urameshi/Eugene of Ghostfighter Hometown: Paranaque City, Philippines
A Little About Me
First of all I'd like to thank Otaku House for having this event :) , and of course my friends who are always there to support me.. I know I'm still not as good as the others but I'm giving my best to portray the characters I want.
Cosplay 1
Character: Abel Nightroad Series: Trinity blood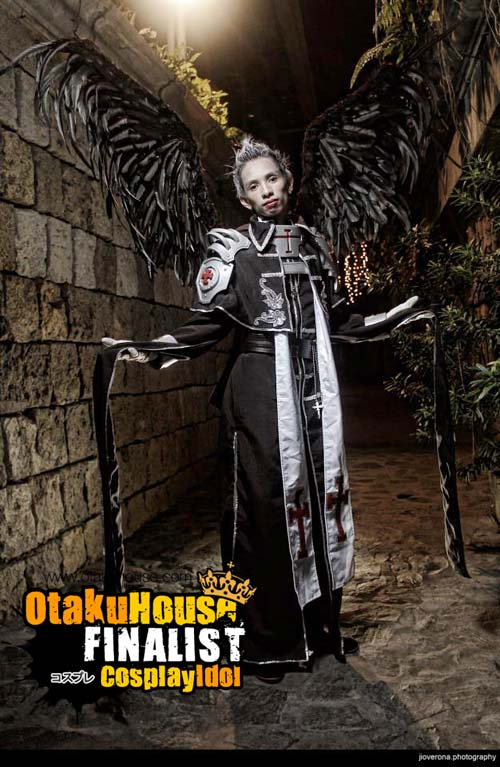 Description: Abel Nightroad is one of the main characters in the series Trinity Blood. He is Crusnik 02, and one of the three surviving crusniks after the war. He is a member of the AX division of the Vatican ministry of foreign affairs, and is referred to by his codename, Crusnik. i cosplayed abel because we are very much similar :) Photo credits: Photographer credits to Sir Jio Verona
Cosplay 2
Character: Kuroro Lucifer Series: Hunter X Hunter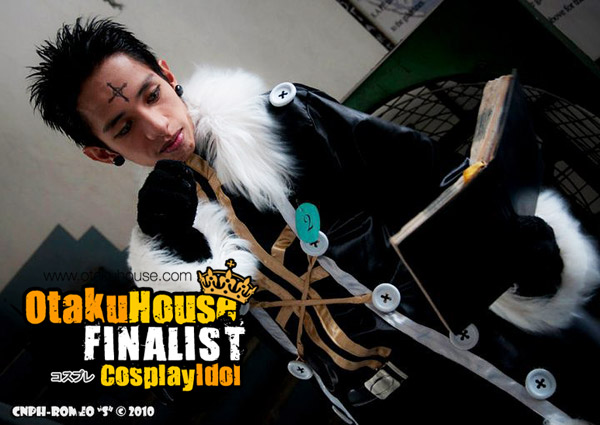 Description: Kuroro Lucifer is the first character i cosplayed, although i didnt perfect it, im proud to say i am KURORO LUCIFER XD Photo credits: Photographer credits to Romeo Strong Encisa Jr.
Cosplay 3
Character: Paladin Series: Grand Fantasia Online
Description: Not much to say here but Grand Fantasia is 1 of my most favorite online game ^___^