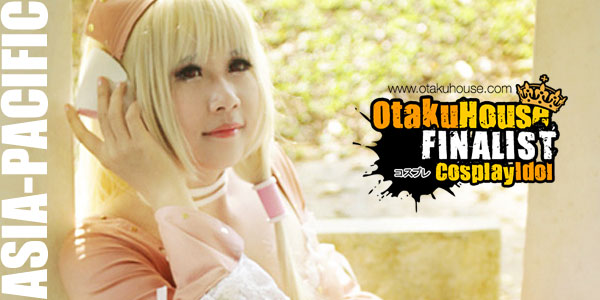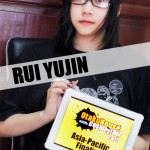 Biography
Cosplayer: Rui Yujin Age: 20 Started cosplaying since: 2007 Fave fictional character: Aoi Hanatashiki (Bara no Tameni), L (Death Note) and alot more Hometown: Ho Chi Minh City, Vietnam
A Little About Me
Hello everyone, I'm Rui Yujin from Vietnam. My hobbies are: sleep, reading manga and photography. I love potato, noodle so much. My favourite manga types are seinen, ecchi, josei, comedy and shounen. I have started cosplay for 5 years with almost 40 characters. In addition, I want to cosplay and express the feeling of a lot of character types. Thank you so much for supporting me in the previous round and I hope that you can do it one more times. Love you all!
Cosplay 1
Character: Gakupo Kamui Series: From Sandplay Singing of Dragon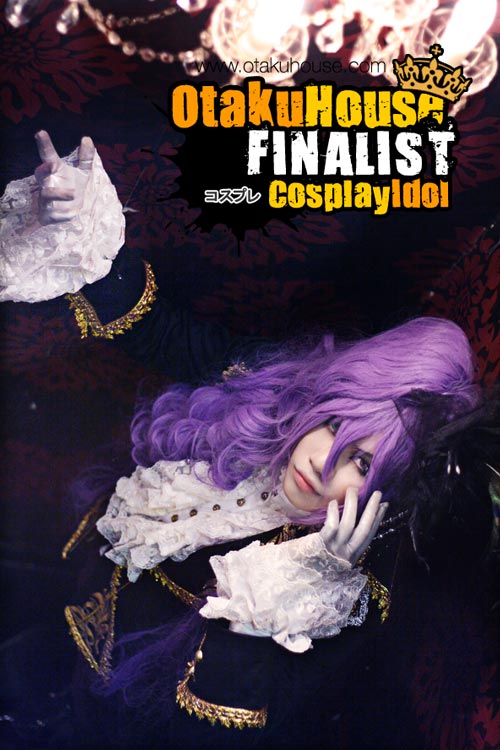 Description: Sandplay Singing of Dragon is a great song with a classical melody, and the Gakupo Kamui version in this song is what I like the most among all Vocaloid characters, thus I decided to cosplay it. It was great joy doing this project as I was able to spend time with my dear friends, polishing the details of the costume. The photo which I had in my mind needed to be embraced with a dark atmosphere, which was not very easy to compose, but I think my friends did a great job with their camera!
Cosplay 2
Character: Okita Souji Series: Hakuoki: Hetukuturoku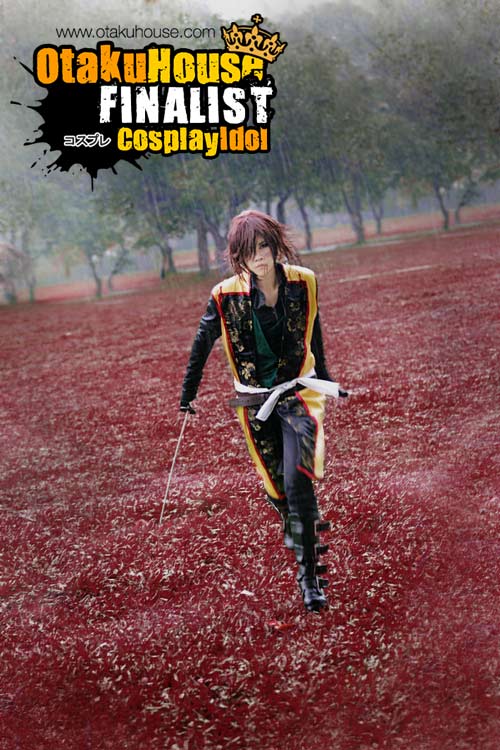 Description: Okita Souji is my favorite character in a lot of manga. He is free, liberal, sexy, strong and energetic. When I saw him in the Hakuoki series, I promised myself that "I'm going to cosplay him!". With this photo, I wanted toshow another side of Okita Souji when he was at war. On the day when the photo was taken, it was pouring outside, which in the end made me surprisingly happy as it helped create a surreal and lively effect for the photo.
Cosplay 3
Character: Mikuru Asahina Series: The Melancholy of Haruhi Suzumiya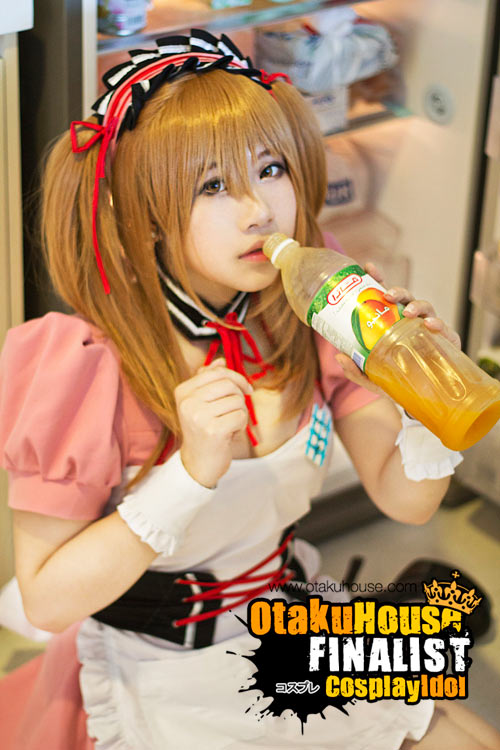 Description: When I first saw Mikuru-chan in the anime, I was screaming at the top of my lungs "OMG, She is soooooo cuteeeee!!!!!!". The type of character which Mikuru-chan represents is without doubt my most favourite, one with a wonderful personality and a sweet voice. Whenever I see her shy face or her tearful eyes, my heart always feels like jumping out of my chest. I couldn't help falling in love with her (cute face, sexy body, lovely characteristic!), and that love guided me to this cosplay project!