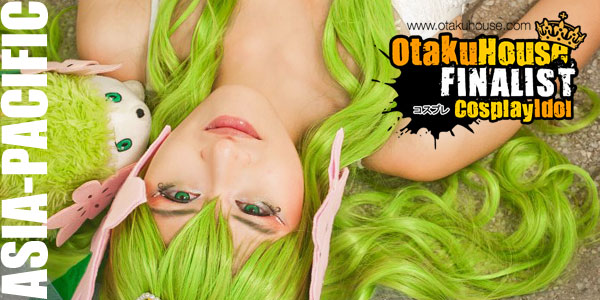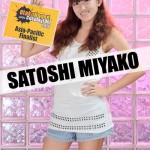 Biography
Cosplayer: Satoshi Miyako Age: 20 Gender: Female Started cosplaying since: November 2011 Fave fictional character: Ah Nu from Chinese Paladin Hometown: Singapore
A Little About Me
Hi~! I've only been cosplaying for less than a year so being a part of this contest is really an honour to me. When I first started cosplaying, the entire atmosphere was intimidating and it didn't help that while I was cosplaying as Shaymin from Pokemon, a passer-by during the convention commented that I was a "fail Miku". I nearly gave up there and then. Thank god for the amazing support I got from people around me or I wouldn't be cosplaying now. I would like to thank the people who've supported me thus far and will definitely continue trying my best from now on.
Cosplay 1
Character: C.C. Series: Code Geass: Lelouch of the Rebellion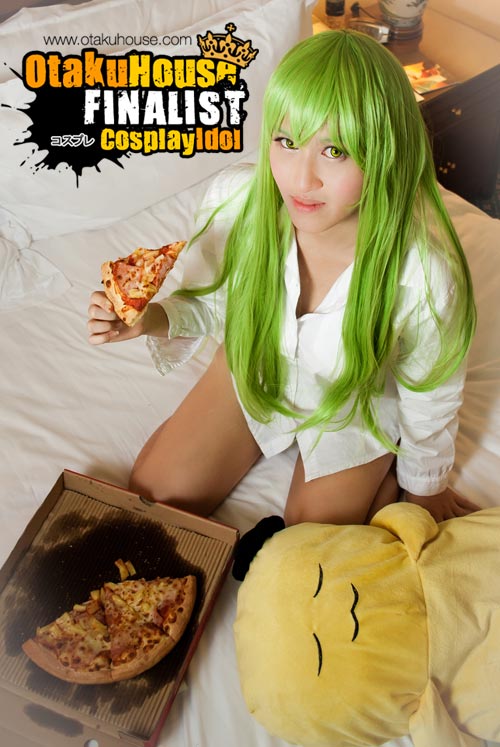 Description: I've always wanted to cosplay C.C. but never got the chance to as we couldn't manage to get a good venue. Therefore, when we received word that we had the chance to shoot at a hotel room we took it without hesitation and here we are. I found the hardest thing about this cosplay was the expression and portrayal of C.C.'s personality. Hopefully I managed to pull it off. Photo credits: Jonathon Leong
Cosplay 2
Character:Momiji Series: Binbougami ga!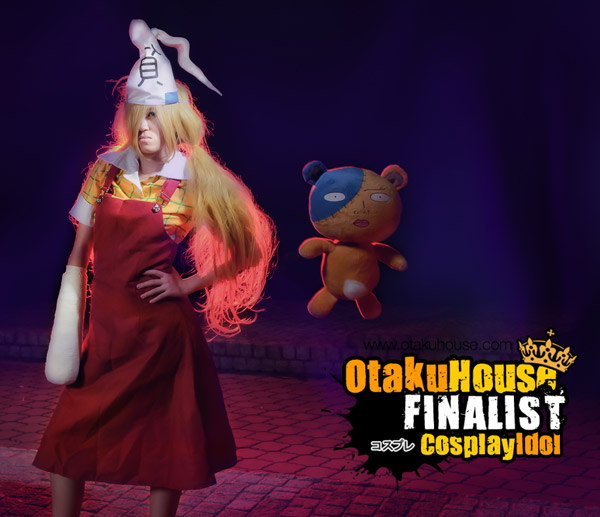 Description: When I first watch Binbougami ga!, Momiji was the one character that really struck me. Along with her penchant for cosplay and her personality, she became a cosplay I had to make into reality. Part of me doesn't want to stop here and move on to cosplay the other parodies of her in the anime as well. Photo credits: Paul Lim
Cosplay 3
Character:Mokona Series: Tsubasa Reservoir Chronicles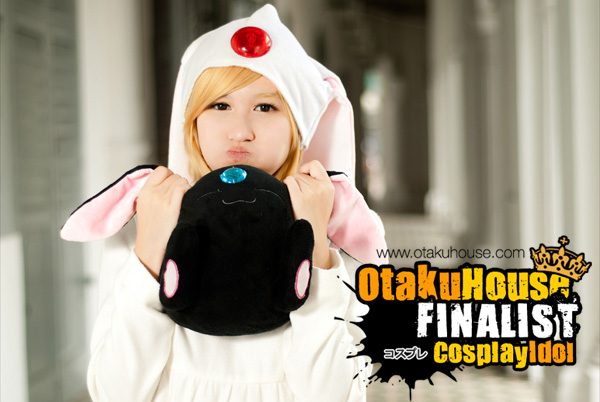 Description: This was my second cosplay, and also me first time sewing. The oufit is a relatively simply one-piece. It was the ears that were the problem. Measuring up to 45 inches long, it took me ages to hand-sew with my lack of sewing experience and the jewel on the top was a recycled plastic yo-yo since I had little to no knowledge of jewel forging/resin casting. Photo credits: Jonathon Leong