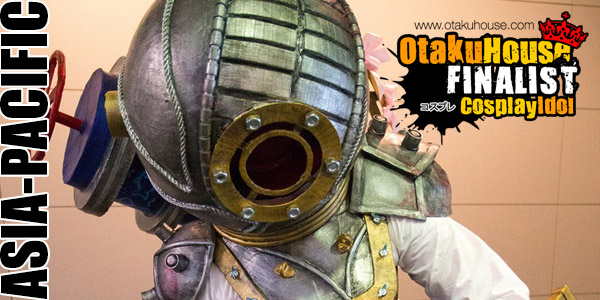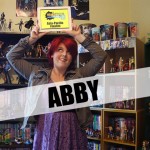 Biography
Cosplayer's Name: Abby Jameson
Age: 25
Gender: Female
Started cosplaying since: 2007
Fave fictional character: Donatello (TMNT)
Hometown: Wellington, New Zealand

A Little About Me
When I first started cosplaying I never thought I would end up loving it so much. I have so much fun finding new ways to challenge myself and finding ways to make things work. I want to thank everyone who voted/votes for me as it really means a lot :)



Cosplay 1
Character: Big Sister
Series Name: Bioshock 2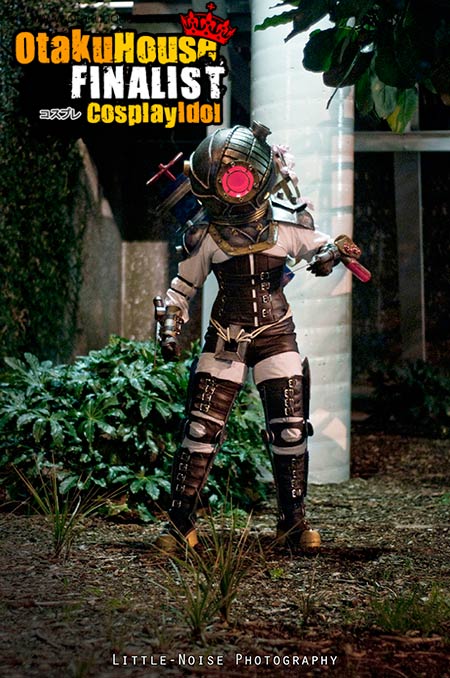 Description: I fell in love with the Big Sister design the first time I saw it and knew I would make it one day. I had a lot of fun working out how to make everything whilst keeping it safe. I ended up using upholstery fabric for all the leather like pieces and my sewing machine hated me for it. The helmet and chest piece is mainly a mixture of paper-mache, foam and plaster bandages. The rest of the armour mainly consists of cardboard, plastic, foam and Worbla. The only real metal in this costume is the buckles and the nut and bolts used to attach the leg braces
Photo credits: Little Noise Photography
Cosplay 2
Character: Female Barbarian
Series Name: Diablo 3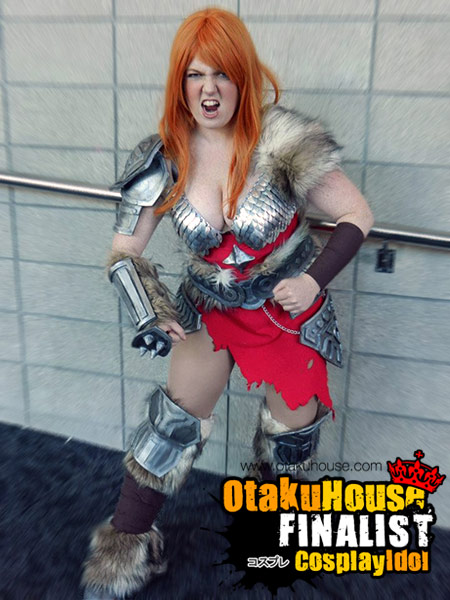 Description: I love all the different designs of the barbarians in Diablo 3 but my final decision was based on the fact that I really wanted to try my hand at using Scale mail. Seeing as most of my budget was spent on shipping the scales to New Zealand I used EVA foam to create the rest of the armour. I had a lot of fun wearing this costume and always enjoy a good excuse to pull silly faces.
Cosplay 3
Character:Sakura
Series Name: Tsubasa Reservoir Chronicle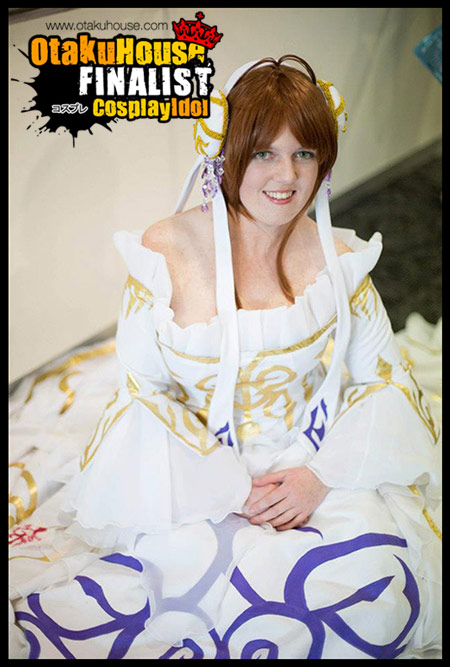 Description: The first time I saw this dress design I knew I wanted to make it one day. The patterns were created in Photoshop then printed out to scale so I could trace around them on the skirts. All of the gold is hand pressed foil that took far too much time and left me with an extremely sore back. The head piece was also quite time consuming as all the beads we sewn on individually.