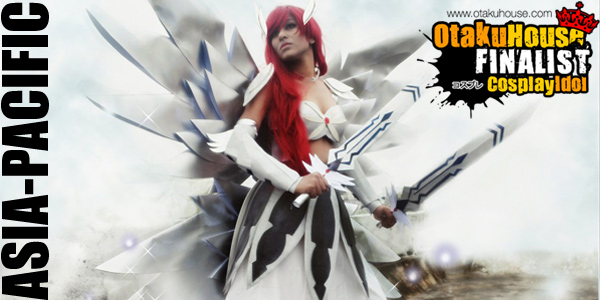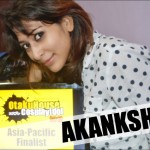 Biography
Cosplayer's Name: Akanksha Sachan/ SA Chan
Age: 20
Gender: Female
Started cosplaying since: 2011
Fave fictional character: Saber, Erza Scarlet, Sasuke Uchiha, Zero kiryuu
Hometown: India, Kolkata(West Bengal)

A Little About Me
I started Cosplaying in 2011 because i loved making costumes, this hobby didn't take long for me to realise that not many people in my country Cosplay, so i decided to represent India in leading conventions which just emerged 2years back. Resources for Cosplay are not easily available here, so in case of wigs i have to order them online rest i have to search in local market to its core in order to find cheap stuff (since i am a student ,i cannot afford to buy expensive stuff at all).All this for my Passion to make Costume and Cosplay my favourite characters. I hope People acknowledge me as a Good Cosplayer in my country Where the Cosplay Culture is just in its initials.



Cosplay 1
Character: Erza Scarlet
Series Name: Fairy Tail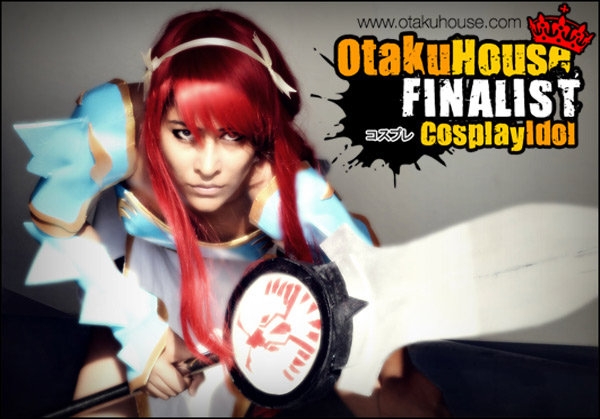 Description:Erza Scarlet is an S-Class Mage of Fairy Tail who is famous for her usage of Re-quip Magic. She is also a member of Team Natsu, as well as one of the main female protagonists of the Anime series. This Armour is the Lightning Empress Armour which has ability to control lightning .I love armors of erza, so I decided to Cosplay it. I worked on the costume for around 15 days in order to get good results. It was my first armored Cosplay and yes I love it .
Photo credits: Preeti Soni
Cosplay 2
Character: Senjougahara Hitagi
Series Name: Bakemonogatari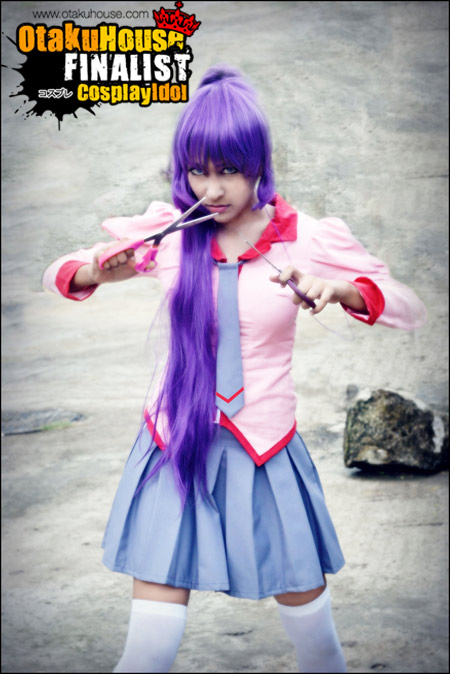 Description: Hitagi Senjougahara is a third-year student of Naoetsu Private High School. She is considered to be a frail-looking girl with an "incurable disease" and is distant towards others. Hitagi's Costume is a simple High school uniform which was easy to be made. EASY TO CUT AND SEW, just trace the Pattern and Stitch (I reused the wig from a previous Cosplay).i had great fun posing for the photos, Cosplaying is awesome.
Photo credits: Preeti Soni
Cosplay 3
Character: Elizabeth
Series Name: BioShock Infinite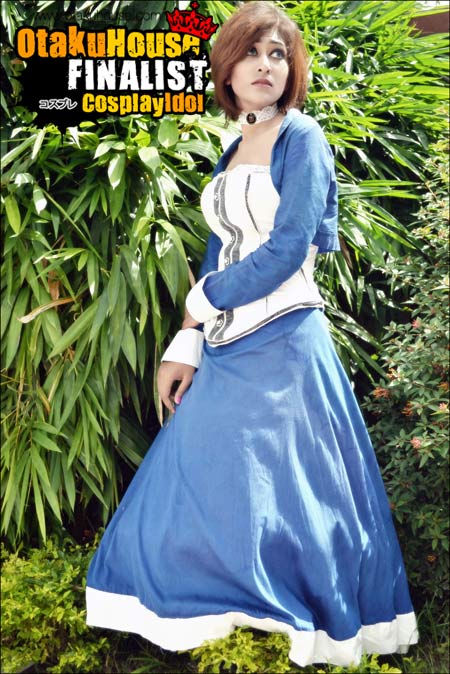 Description: Elizabeth/Anna DeWitt is a character from a very popular game launched in 2013-BioShock Infinite. Elizabeth has the power to manipulate Tears that exist in the fabric of time. This was the first time i made a corset. It took me entire two days to finish it from the scratch and the results were great. This costume required good stitching skills, because making a corset is not at all easy (that's what i learned after making it, so thanks eliz for teaching me this)
Photo credits: Preeti Soni