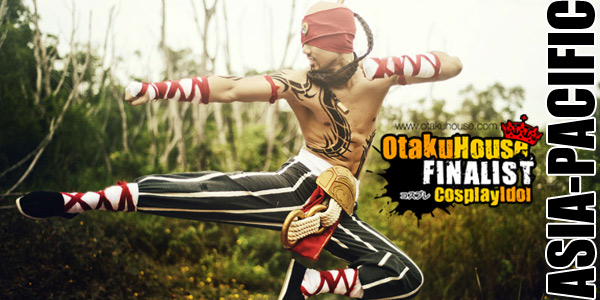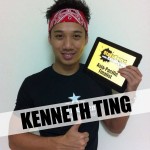 Biography
Cosplayer's Name: Kenneth 'Lilaeroplane' Ting
Age: 32
Gender: M
Started Cosplaying Since: 2011 March
Fave Fictional Character: I dont have 1 particularly favourite character... but right now.. i'm gushing over Itachi Uchiha because he's so OMG brilliant in Naruto Shippuden anime. Just so awesome.
Hometown: Singapore

A Little About Me
Its really great to be back on the Otaku House Idol Asia Pacific Finals. This would be my 3rd time in a row and I really want to thank the voters for the support again and again. I wish i had more epic cosplays to share. For now, i just finished a Tekken and Free! photoshoot as Marshall Law and Makoto Tachibana respectively. I should be able to share them on my page, https://www.facebook.com/Lilaeroplane , in a couple of weeks. I'm also working on completing the wings for my Saint Seiya costume, Saggitarious Aiolos (i'm about 1/4 done with the wings, u can see me in the rest of the gold armor on my page too). I SHOULD be starting work on Masrur from Magi and hopefully another League of Legends costume shortly, both hopefully done by year end (Magi is one of my favourite anime right now). Will also be getting a King of Fighters shoot next month. busy busy. :P i'm excited. :P



Cosplay 1
Character: Motochika Chosokabe
Series: Sengoku Basara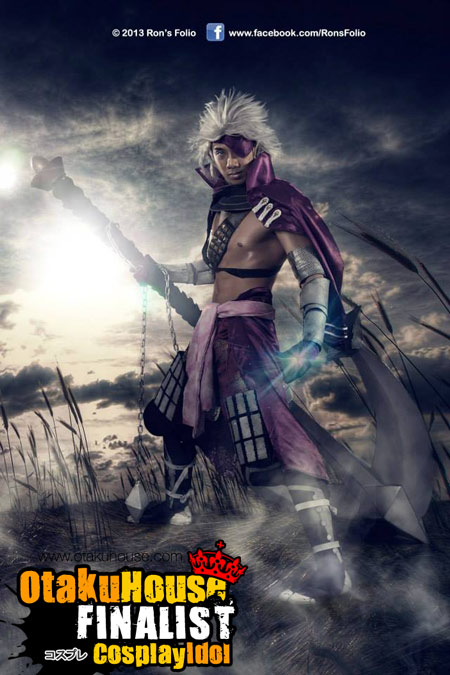 Description: Motochika is one of my earliest cosplay.. and quite possibly the most expensive (embroidered silk making up the bulk of the cost). Considering my lack of experience in making props back then, I'd like to think I did a pretty decent job. It was my first completely self made costume (I don't really do my own sewing nor do I weave my own wigs but I picked the clothes and styled the wig myself.) most of the armor pieces and the scales on the handle of the anchor is made out of 2mm craft foam. The anchor is mostly made out of mounting board and I used a PVC pipe for the shaft. The ring on the anchor, not visible in the picture, and the dome shape at the end of the handle is made out of styrofoam (and paper mache). I hope aniki didn't disappoint.
Photo Credits: Ron's Folio https://www.facebook.com/RonsFolio
Cosplay 2
Character: Hard Gay Series: Hard Gay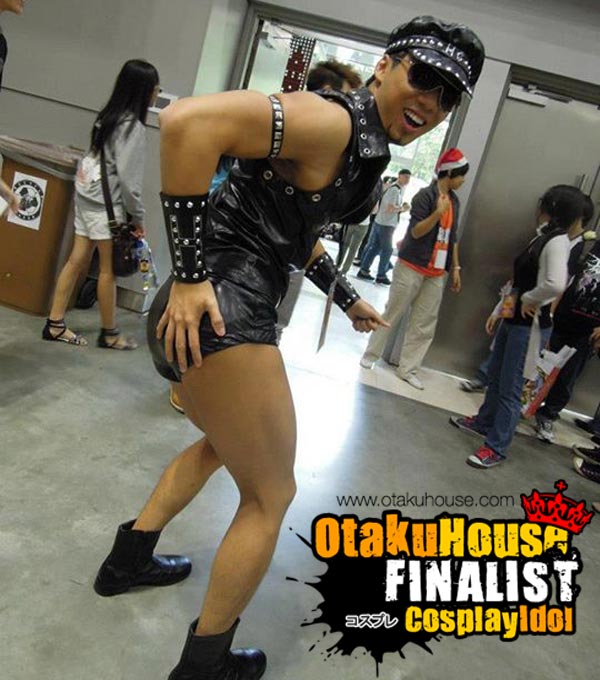 Description: Dōmō Haadogei des!!! FOOoooo!!! Hard Gay aka Hādo Gei, was a japanese wrestler, Masaki Sumitani, turned comedian. The character was first intruduced in 2002 as a comedian and he got really popular for his outrageous antics. If you havent seen his shows before, simply youtube search and you will find many episodes to watch. My favourite episode is one of him shamelessly requesting the Tomy toy company to make a toy of him. This costume has to be definitely the most fun cosplay i've ever done. I also fitted in a small mini-speakers (placed near my crotch) connected to a ipod which would play his theme song, Livin La Vida Loca by Ricky Martins. /does pelvic hip thrusts
Cosplay 3
Character: Spiderman Series: Spiderman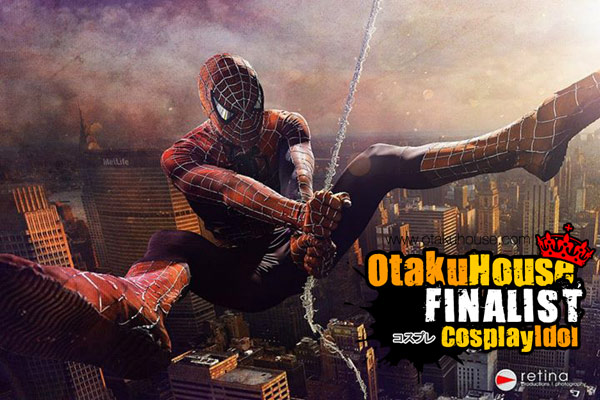 Description: "...whatever life holds in store for me, i will never forget these words.. "with great power, comes great responsibliity". This is my gift, my curse... Who am i? I'm Spiderman!"Another cosplay that i really love, Spiderman. And the kids really love Spidey too. Quite often, i get approached by kids who would give me a heart warming hug and shake my hand. I've been to children's parties and charity events as Spidey and i have to say, watching the faces on the kids, this is clearly the most rewarding cosplay i've done. I also particularly love doing spidey poses. They are simply so dynamic and challenging to do. Just holding this pose for this picture, my abs cramped up at some point. :P Do check out the rest of the Spiderman vs Venom shots by Retina Productions.
Photo Credits: Retina Productions https://www.facebook.com/retinaproduction