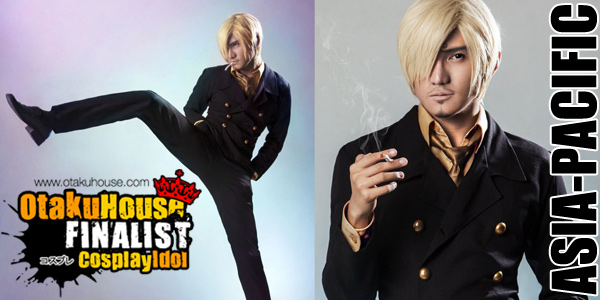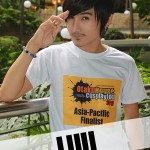 Biography
Cosplayer's Name: Liui Aquino
Age: -Unknown-
Gender: Male
Started cosplaying since: 2011
Fave fictional character: Sanji of One Piece
Hometown: Philippines, Metro Manila

A Little About Me
Hi guys! Liui here! I have been fascinated with anime ever since I was a kid. Like most cosplayers, I started with collecting anime merchandise before veering into cosplay. Despite the criticisms of being labelled as geeky and immature, I chose to stick to this hobby because it makes me feel happy and youthful.

I strive for my cosplays to be more than just costumes: I study the character's aura and personality and emulate them. So despite looking simple, it will seem that those fictional characters are brought into the real world. When I see people enjoy that their familiar characters are alive, it inspires me to do even better next time.

To everyone who finds delight in my cosplays, thank you very much! I'd also like to extend my gratitude to my supportive friends and family. And most of all, I'm very grateful to my very talented and badass photographer, Fritz Tentativa. Everything won't be possible without him.



Cosplay 1
Character: Jack Frost
Series Name: Rise of the Guardians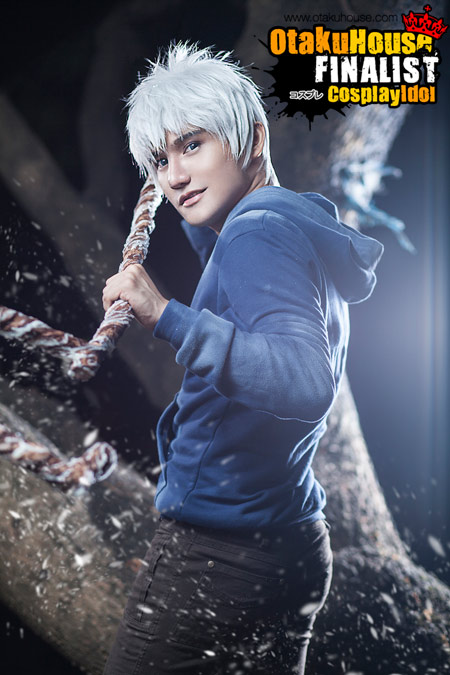 Description: I first saw Jack Frost from the trailer before the movie got released and got immediately drawn to him. I liked his cool, fun and caring personality. He somehow reminded me of myself because just like him, I prefer bright and happy moments. Coincidentally, a day after watching the movie, "Authority Hoodie" asked me to model for a Jack Frost-inspired hoodie. I was very excited and felt honoured for this project so as soon as I found out, I quickly worked on the frozen wooden staff overnight out of scavenged materials. It was actually a spontaneous shoot so I wasn't expecting anything. Much to my surprise, despite its overall simplicity, it became my most successful cosplay as of date and got featured in some cosplay magazines here in my country. I'm very glad that a lot of people enjoyed it as much as I did cosplaying Jack Frost.
Photo credits: Photographer Fritz Tentativa & Authority Hoodie
Cosplay 2
Character: Joe Shimamura
Series Name: 009 Re: Cyborg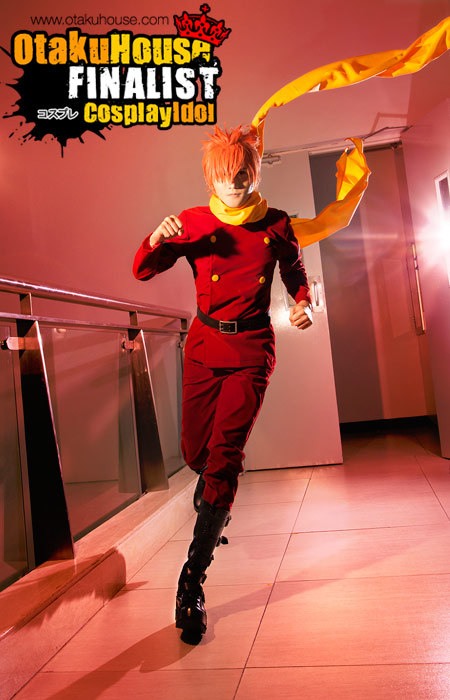 Description: Joe Shimamura has been one of my memorable characters during childhood (I gravitated towards kuudere characters, haha). I wanted to do something special for my second cosplay anniversary but couldn't figure out what to do. But then I saw him again in the 009 RE:Cyborg Movie and BAM!!! I decided to cosplay him. In character.
It took me three weeks of preparation. I did the selection of the fabric and measurements. The wig, I styled on my own. The biggest challenge for me was emulating his cool and calm demeanour. I want to appear human, yet at the same time, robotic so I had some of my friends help me to get into character. I hope I managed to pull it off! *fingers crossed* Hehe.
Photo credits: Photographer Fritz Tentativa
Cosplay 3
Character: Kaname Hagiri commonly known as "Sniper"
Series Name: Yu Yu Hakusho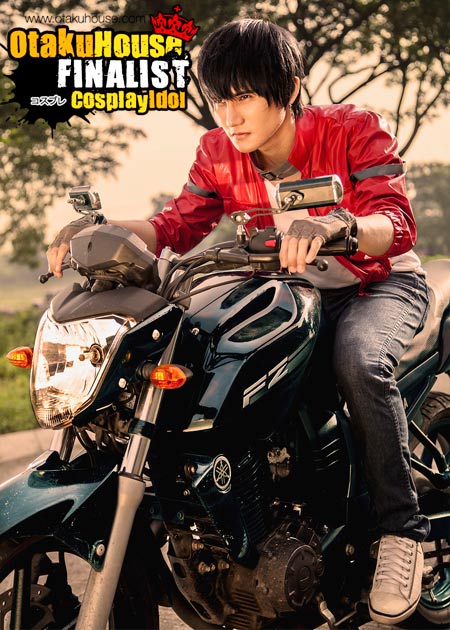 Description: Kaname Hagiri, one of the villains I cosplayed (the other is Zuko) to get in touch with my dark side >:) I sort of admire his cocky, independent, and reckless yet reserved attitude but fortunately, I'm not like that. Haha! Though I should also mention that like me, he cares a lot for his family and has a soft spot for small animals. I aimed for a natural look like those in live-action movies so my cosplay should not look too costume-y. That said, I reeeaaaaaly had a hard time with the hair for some reason despite it looking deceptively simple. The belts around his arms and neck were a surprising challenge. I didn't want him to look like a scene kid so I chose non-shiny fabric to go with his red jacket. My brother owns a bike so we just borrowed that. The fun part in this shoot was getting at four in the morning to start shooting by six in order to catch sunrise and I don't know how to ride an FZ motorbike.
Photo credits: Photographer Fritz Tentativa & to my eldest brother for lending me his motorbike.