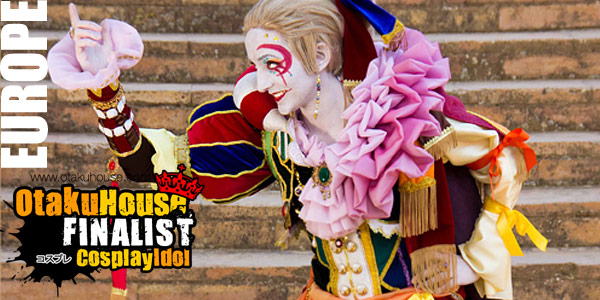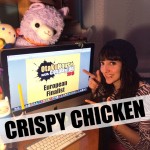 Biography
Cosplayer's Name: Crispychicken
Age: 26
Gender: Female
Started cosplaying since: 2004
Fave fictional character: Franky (One Piece)
Hometown: Barcelona (Spain)

A Little About Me
Hi everybody! I'm Crispychicken from Barcelona (Spain). I am a graphic designer and a great enthusiast of cosplay from more than 10 years. I have been gradually evolving in this hobby, trying to improve my cosplays year after year with new techniques, new materials and with more care and affection for every custom I have made.

This year I have been able to qualify along with my colleage and best friend to represent my country in the WCS that will be held next year in Nagoya. I hope to do it the best I can and to please everyone who sees my work. Thank you very much for your attention!



Cosplay 1
Character: Kefka Palazzo - Sakizou version
Series: Final Fantasy VI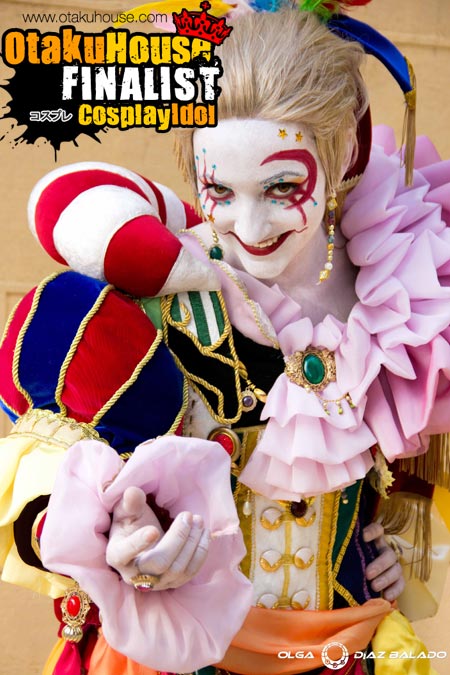 Description: Kefka's cosplay is my favourite one among all my cosplays and it is also the one I have worked the hardest with. I love the design and the color combination, it is a very flashy and attractive costume. With this costume I got the second price in Spain's WCS in 2012
Photo credits: Olga Díaz Balado (http://www.flickr.com/photos/olgadb/)
Cosplay 2
Character: Creamy Mami
Series: Magical Angel Creamy Mami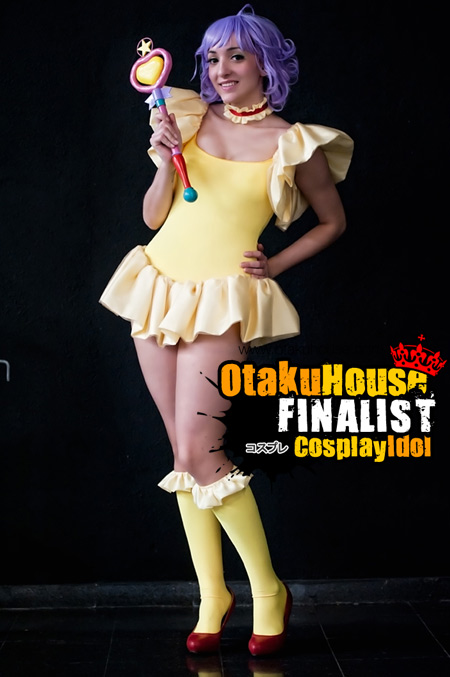 Description: This is one of my favourite childhood tv shows and I have always cherished Creamy and her outfit, it is sexy and pretty sweet.
Photo Credits: Mario Pérez (http://marioperezfotografo.blogspot.com.es/)
Cosplay 3
Character: Princess Bubblegum
Series: Adventure Time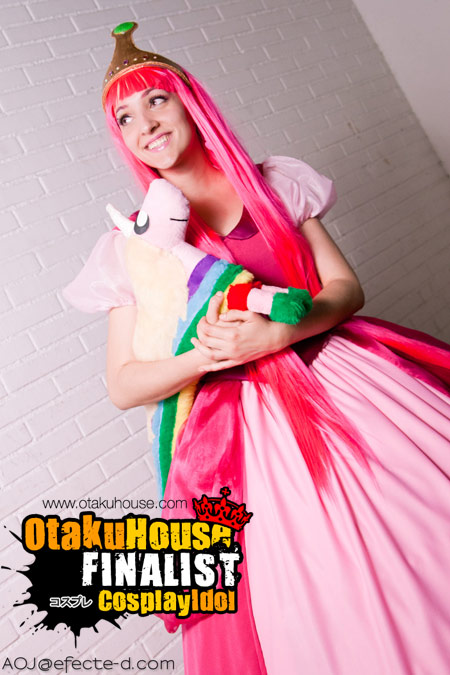 Description: Adventure Time is one of the biggest surprises of its time and it is difficult not to fall in love with its characters. Princess Bublegumm is a character I identify myself with. I made the stuffed toy "Lady Rainicorn" to match my cosplay.
Photo credits : AOJ (http://www.flickr.com/photos/aoj/)