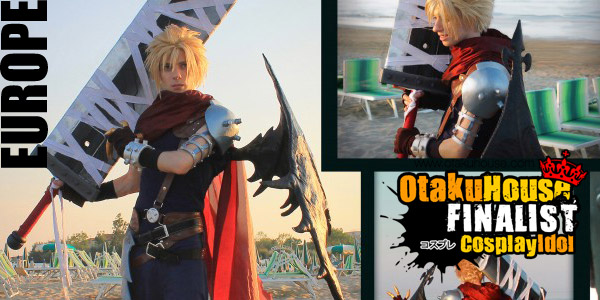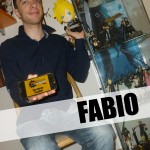 Biography
Cosplayer's Name: Fabio Pertempi / PsychoZaR
Age: 24
Gender: Male
Started cosplaying since: 2011
Fave fictional character: Cloud Strife
Hometown: Fabriano AN Italy

A Little About Me
I started cosplaying to snap out of everyday dullness and because I wanted to impersonate my favorite character.

When i' m not busy improving my costumes, I like to hang out with my friends, watch movies and play videogames.

Also I like cats. I love cats. I' ve got 3 of them, my favourite being Glotto, a black and white cat that often undertakes superhero-like poses.

I work as a projectionist in Fabriano's Multiplex.



Cosplay 1
Character: Cloud Strife
Series Name: Kingdom Hearts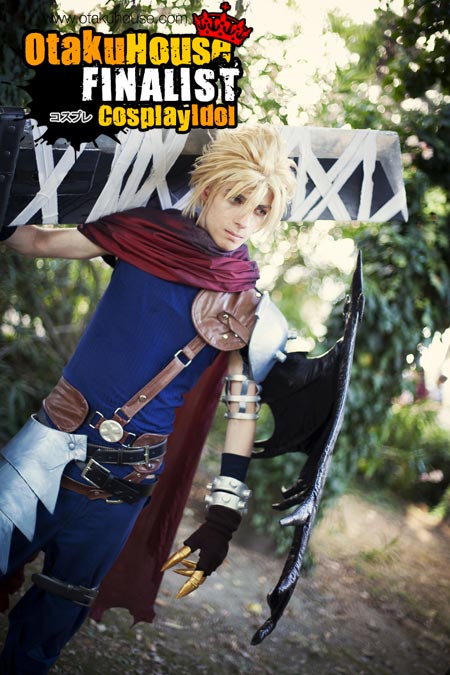 Description: If it isn't clear from the photos, my favourite character is Cloud Strife from Final Fantasy. My masterpiece is the Kingdom Heart version, it took 2 years to complete, and without the help of a friend of mine it would not be as refined as it is now. Thank you Susy, you made this possible. First time I put it on, it was a lot simpler and stiffer... can you imagine what's like to have a surf table strapped on the back while a huge rubberband crushes your head? It was kinda like that, but after TONS of upgrades I' m now able to move freely.
Photo Credits: Marcella Fava
Cosplay 2
Character: Cloud Strife
Series Name: Advent Children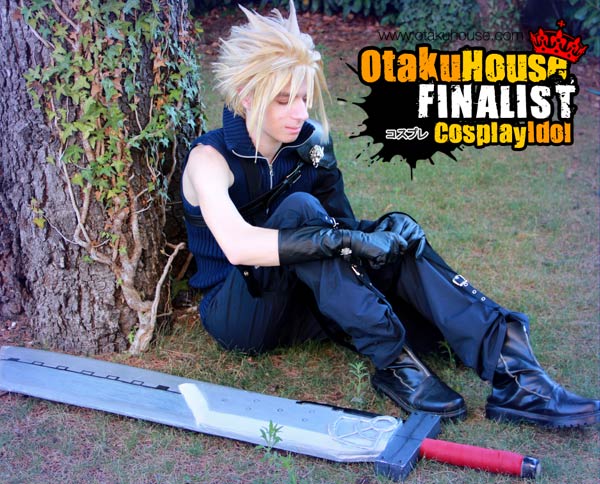 Description: Cloud Strife Advent Childern version was instead my first cosplay ever and I was so enthusiastic I dyed my hair blonde to be better like him. Too bad I looked like a hooligan for months because of that O_o" However, the expo was very exciting and after that, cosplay became my passion.
Photo Credits: Valentina Tinti
Cosplay 3
Character: Cloud Strife
Series Name: Crisis Core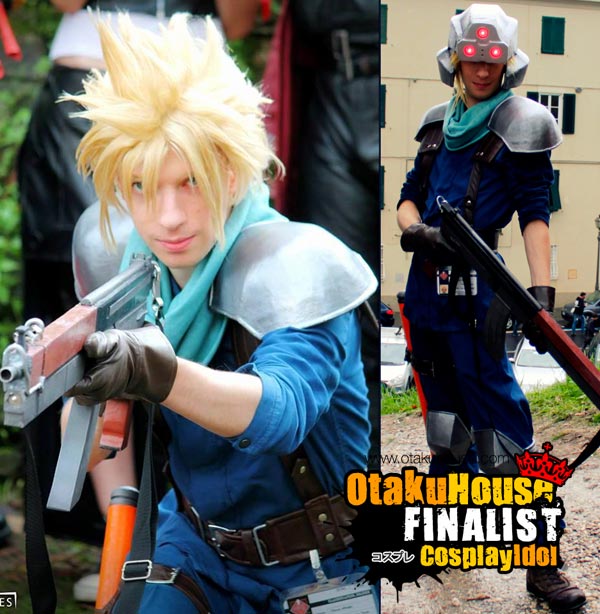 Description: Last costume I made and wore was Peacekeeping Shinra Troops Cloud because frankly, I was fed up of always carrying around swords bigger tha myself, and also I wanted a cosplay that isn't seen often around. This was also my first attempt at putting lights and electronic in my design, and after some planning the simpler solution has been proved the best: Instead of building a circuit for the lights, on my helmet there are three grooves, each one with a self-powered led. I' m proud to have come so far in the competition, and certain that this is a big step towards the day I'll become a SOLDIER
Photo Credits: Daniela Ciabattoni
And finally I want to express all my gratitude to Daniela Ciabattoni, whom helped me with all my costumes. Thank you very much, without you, I wouldn't have been able to get this far.