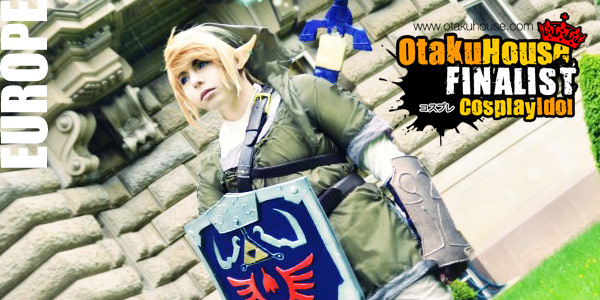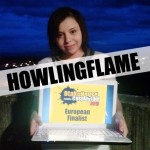 Biography
Cosplayer's Name: Ley Gray - HowlingFlame
Age: 19
Gender: Female
Started cosplaying since: 2011
Fave fictional character: Levi from Shingeki no Kyojin
Hometown: Strasbourg - France

A Little About Me
Hi, I'm Ley, a french cosplayer ! I am very very proud and honored to be an European finalist ! Last year I was watching the finalists with a friend and I told her "Next year I will be one of them.. !" and here we are ! I study English language at the university and last year I took japanese lessons. I start cosplay for a event with my lover in 2011 but I love cosplay since.. 2007. I was so impresionated by cosplayers.. but never i asked myself "Why not me ?".. Until this day when my lover propose to me to make costumes for this very famous french event called "Japan Expo", this is a dream for all french Otakus to go there. And since this event I never stop making costumes ! I made it more seriously since January of 2013 and I work with my lover. I like to have the same expressions of characters on my pictures, because they make characters more "alive". Thanks to everyone who vote for me, and I wish you will support me until the end ! Thank you !



Cosplay 1
Character:Rin Okumura
Series Name : Ao no Exorcist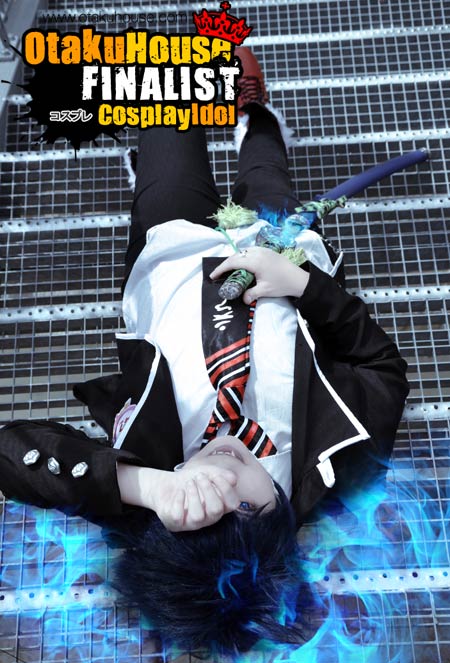 Description: This is my favorite character in this manga, I love him because he is very paradoxical and we have the same strong character. This picture was taken near my university campus and Iit was funny to see students look at me.. They will never know that I really study here haha !
Photo credits Photographer : Loki Van Gray
Editor : Kyo Shizuka
Cosplay 2
br>
Character: Minori
Series Name : Shironuri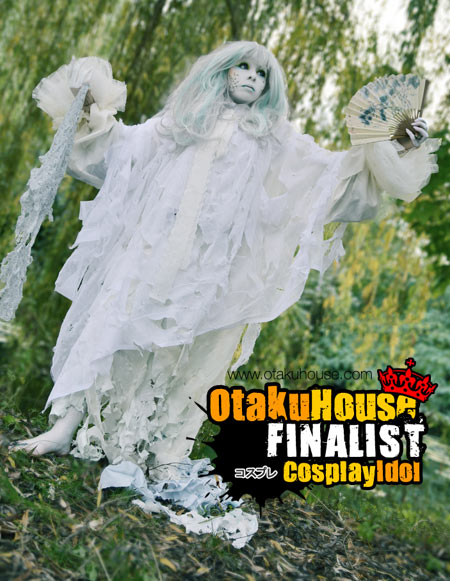 Description : Minori is a japanese artist, known as a reference for "Shironuri'. This is a japanese style who combined "Lolita" and an atmosphere who remind us ghosts, memories and melancholy. I met Minori at a cosplay event and I was very impressionated by her works, she is very amazing and she give a lot of importance to her expressions in her pictures. Later, some friends at university talk about her and it remind me her costumes, pictures etc, so I decide to start a cosplay of Minori, try to look like her not only by costumes, but also by expressions. The costume doesn't look difficult but it was. It was very cold out there and people look at me a lot because of the makeup and the costume, I was like a ghost wandering in the park. Thanks to my lover to help me with the makeup and costume !
Photo credits Photographer : Loki Van Gray
Editor : Kyo Shizuka
Cosplay 3
Character: Len Kagamine
Series Name : Vocaloid (Setsugetsuka / Fleetingmoon Flower)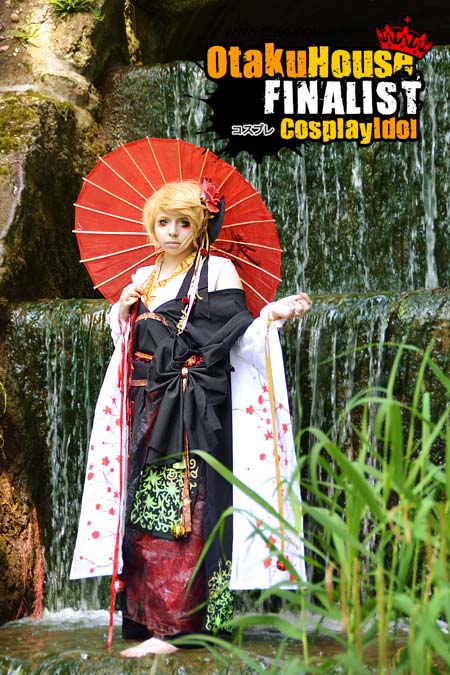 Description : Haaa this costume... At the begining, I did it to go with my lover as Kaito.. It was a last minute change and, at this time , I did not have a sewing machine so I made this costume entirely by hand, during 3 nights and my lover help me for painting details. The shooting was uncomfortable because of the water who was very very dirty and cold but the photographer said " It could be very cool if you can go in the water for some pictures !" and yes : theses pictures are cool but... I was sick after this shooting ! Nevermind : The work is good after all ! I like to take risks if I have a good result in the end !
This is one of my favorite costume because of theses littles colored bells.. haha !
Photo credits Photographer : Loki Van Gray
Editor : Kyo Shizuka