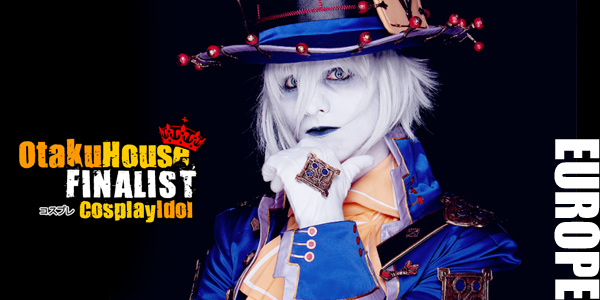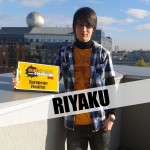 Biography
Cosplayer's Name: : Riyaku https://www.facebook.com/riyakucosplay
Age: 23
Gender: Male
Started cosplaying since: 2011 winter
Fave fictional characters: Okumura Rin, Uzumaki Naruto, Gilgamesh, Nana, Saber, Lelouch Lamperouge
Hometown: (country and state): Budapest, Hungary

A Little About Me
Cosplay is one of the most creative hobbies. Being a cosplayer means you have to learn different techniques and materials. I can't say that it is easy... because it isn't. All you need is patience! Don't worry if you screw it in the beginning, because it's normal... but never forget: YOU can do it ! ;)



Cosplay 1
Character: Claus Haine
Series Name: Scissors Crown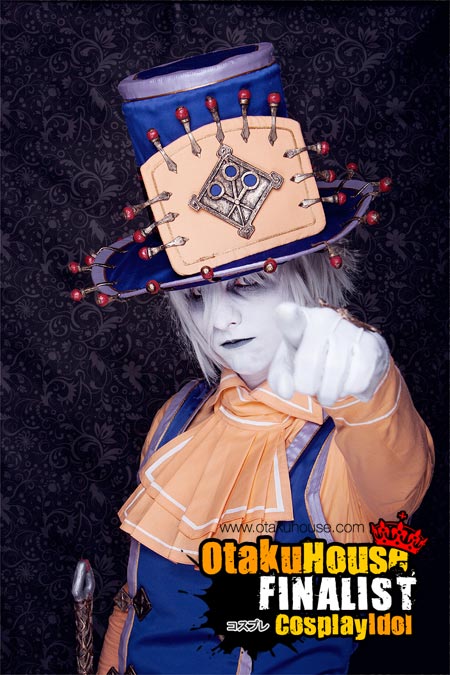 Description: Claus was my biggest cosplay project till yet. I have seen him in Thores artbook, and I thought I must do this, so unfortunately I don't know the character's personality. It was quite hard to make this cosplay, because there are a lot of details on the clothes and on the hat.There are also armor parts everywhere and I had to make a sword and a huge bronze scissors with a crowned doll too. It was very hard to plan how to make it, for example how to move scissors parts. Unluckly it was quite heavy, moreover I had to hold it with my left arm.
Photo credits: Crashdoor Production
Cosplay 2
Character: Checkmate
Series Name: Original – idea by me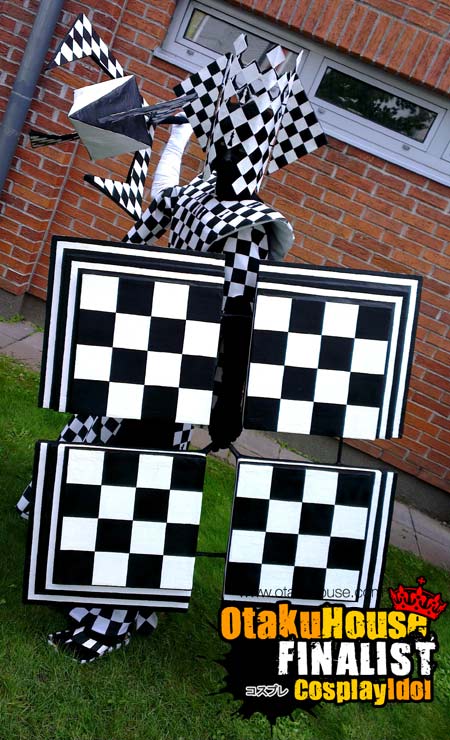 Description: Original cosplay means that the character itself was born in mind, it is totally my idea. My favourite colors are black and white, so it was easy to decide what to make. It is my 3rd original cosplay. To prove that you need patience for cosplay making: I have painted the whole clothes (it was white) and everything else. It was not so easy to paint exactly the same size squares, but I could make it in 2 weeks. I like huge weapons, so I made a quite enormous shield (chess board) with a 2,5 meter spear. The helmet was deigned by me as well and I have to mention that I really like this cosplay's design!
Photo credits: Czinege Photography
Cosplay 3
Character: Lelouch Lamperouge
Series Name: Code Geass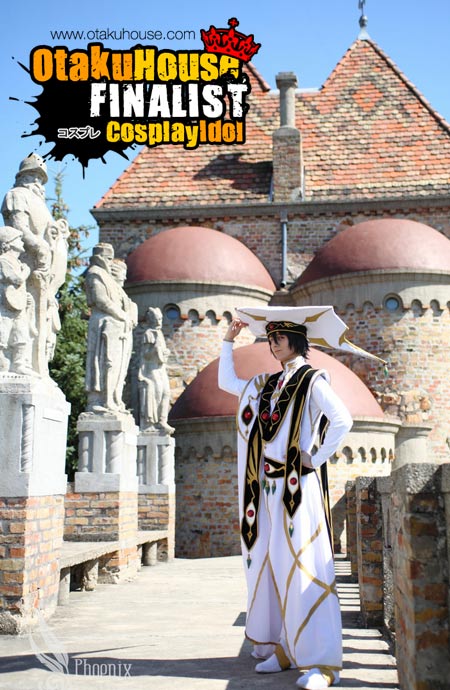 Description: Lelouch is one of my favourite character from Code Geass, so I decided to make his emperor suit (artbook version). The hardest part was the hat, because I have never made something like this before. During making the cosplay I enjoyed the painting part the most, the metal gold acryl looks very well on this white silk. It was a good choice. The belt and scarves are made by velvet and painted as well. I've loved the details on this emperor suit. In the background you can see a part of Castle Bory, which is a small, but really nice place in Hungary.
Photo credits: Phoenix Feather Works Photography