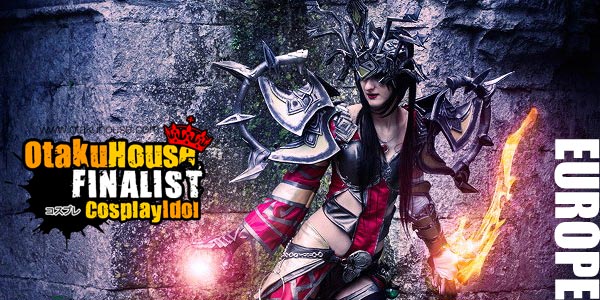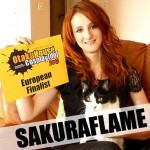 Biography
Cosplayer's Name: : SakuraFlame
Age: 26
Gender: F
Started cosplaying since: 2008
Fave fictional character: Wizard Archon from diablo 3
Hometown: France

A Little About Me
Cosplay is a passion that allows me to play a character that I like, work with my own hand and take pleasure to wear what I have make! I like to create a performance for each character and play it like " he's alive". All my cosplays and weapons are handmade.

The Wizard Archon Armor is my favorite cosplay, I like so much this game and to be a wizard is awesome :p

I want to thank everyone who helped me to be in the final!



Cosplay 1
Character: Cai Wenji
Series Name : Dynasty Warrior 7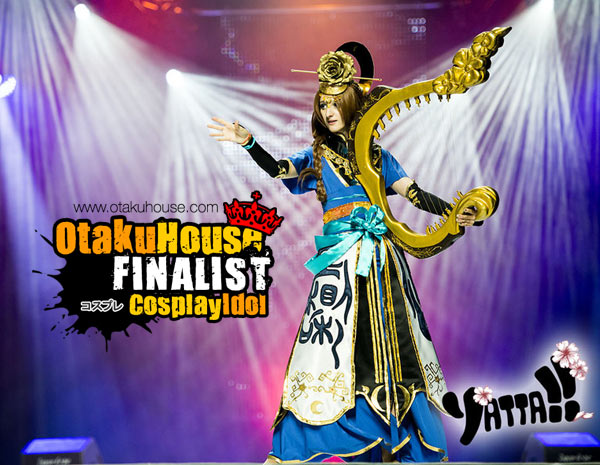 Description: This is a character that I love for her traditionnal and graceful personality. I had a lot of fun playing this character. The harp was hard to craft, it's entirely cut on light wood, making it very fragile! I used two wigs for thicker braids. The necklace is hand beaded. The costume is very pleasant to wear !
Photo credits: ShinBakasia https://www.facebook.com/ShinBakasia
Cosplay 2
Character: Amy Sorel
Series Name : Soul Calibur 4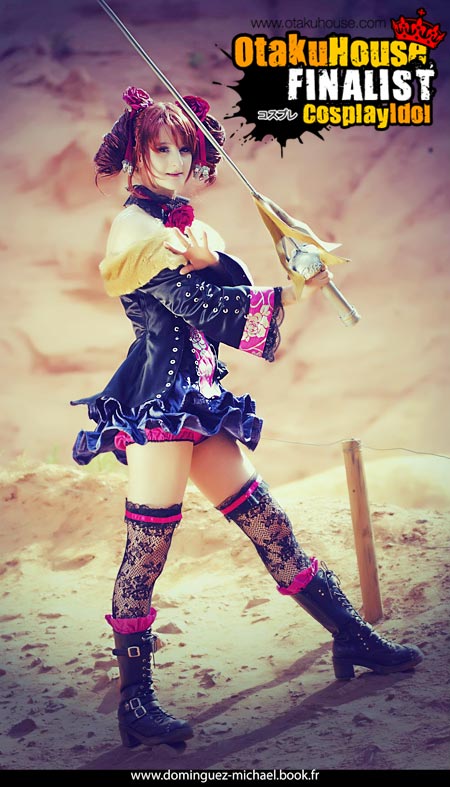 Description:I love Amy so much... Her outfit and her personality... She looks so cute and innocent, and she's an awesome soldier ! I made a lot of research in order to find the same shoes and stocking. I had a lot of trouble making the wig but I had a lot of fun playing the performance. And my fencing lessons haven't been useless !
Photo credits: Michael Dominguez https://www.facebook.com/pages/Michael-Dominguez-Photographie/108011569283022?fref=ts
Cosplay 3
Character: Kitsune Spirit
Series Name : Personnal Creation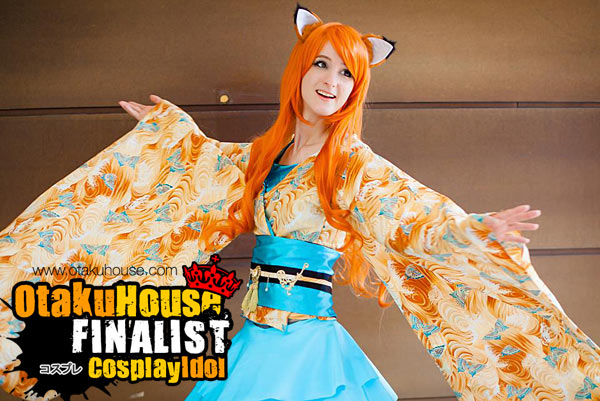 Description:I love this creation so much !!! As I watched Divine Nanami and Kamisama Hajimemashita, I thought I had to create a human/fox cosplay. There are a lot of stories about japanese foxes. A spiritual concept that I like. Kitsune are believed to possess superior intelligence, long life and magic powers. I chose a japanese method to create the kimono. I'd like to create a costume mixing tranditionnal and lolita influences. The printing on the clothes remind of a fox fur !
Photo credits: Mitsuyo
Photo credits:Mitsuyo