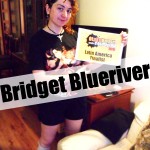 Biography
Cosplayer's Name: Bridget Blueriver
Age: 26
Gender: Female
Started cosplaying since: (year): 2002
Fave fictional character: Yamatto Ishida From Digimon Adventure
Hometown: Region metropolitana, Santiago de Chile

A Little About Me
I've been around 10 years dedicating myself to this hobby and I love it. I usually don't participate in competitions in my country because I think the main reason was lost: fun. I love learning new techniques for making cosplay. I love video games and my favourite series is Digimon (left classified with a Digimon cosplay above). I'm very happy to have been a finalist in the Otaku House Cosplay Idol and I feel very grateful to the people who voted for me. I look forward on counting with your support. I' a very sociable girl, so don't hesitate to talk to me... I five my thanks for advance to all who spent their time to vote for me.



Cosplay 1
Character: Catherina Sforza
Series name: Trinity Blood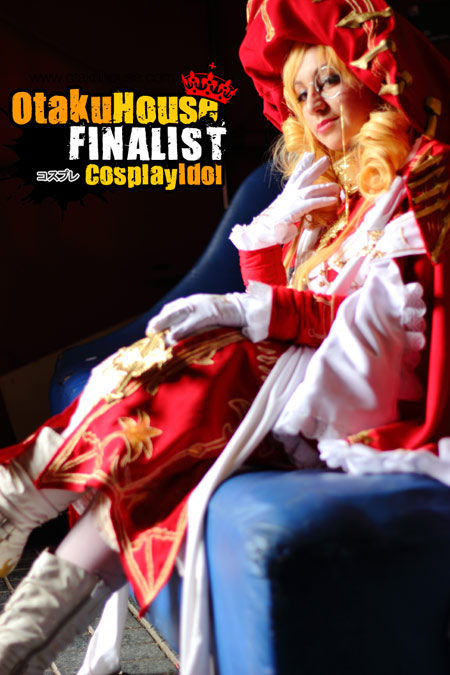 Description: Catherina Sforza is my favourite character of the series. She is the kind of person which, if things don't go the way they should, she herself does them.
Another thing i like about her is that it really existed one Catherina Sforza in history.
Photo credits: Trunks-sama
Cosplay 2
Character: Barnaby Brooks Jr
Series Name: Tiger & Bunny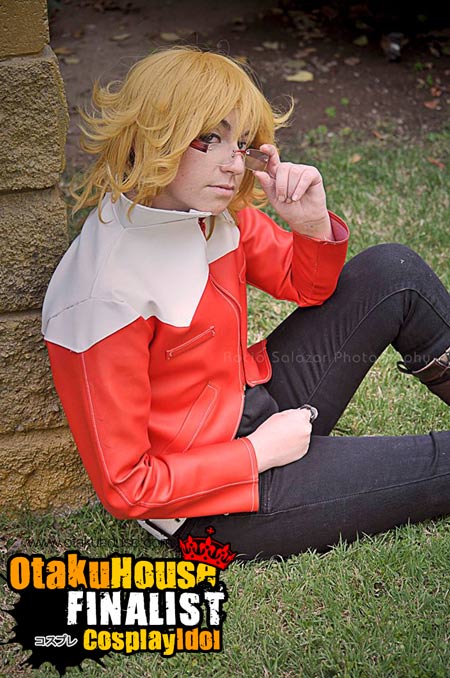 Description: My last crossplay and, definitely, my favorite one. Barnaby is a character very close to me, fairly quiet (with personal issues) and solitary. He is always correct and always persevering, besides being straightforward, which brings problems with Tiger. In a way, I see reflected a part of my personality inside him (which helps in the interpretion). Plus, he is a loner sorrounded by many people, which is always good to have.
Photo credits: Rocio Salazar
Cosplay 3
Character: Zoe Hanji
Series Name: Shingeki no Kyojin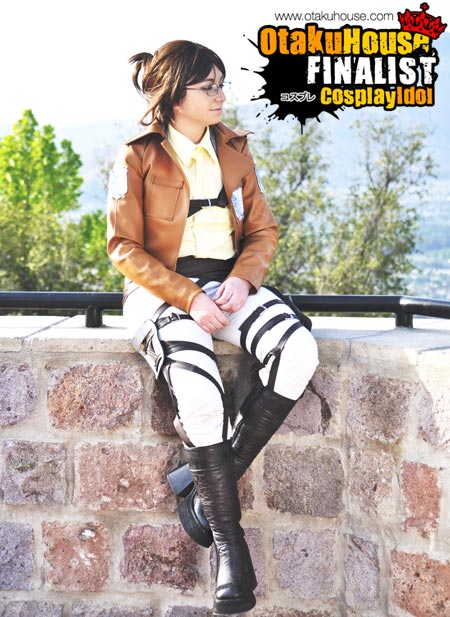 Description: Hanji is my fujoshi part, she and Levi (his friend). I see it reflected on me with my best friend. He is very similar to Levi and I'm to Hanji. It's like seeing our reflections. Besides being a scientific, we were wondering whter it was a guy or a girl. This reminds of me from when i cut my hair and people ask me the same.
Photo credits: Rocio Salazar