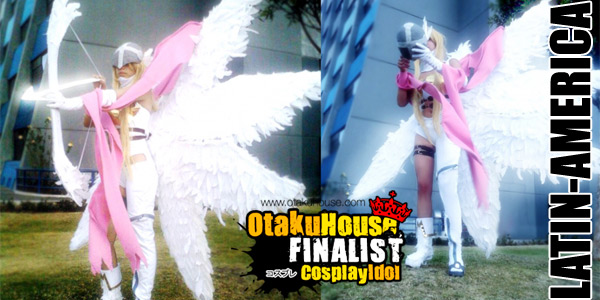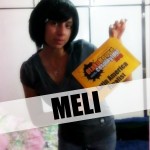 Biography
Cosplayer's Name: Melanie Montenegro / Meli :3
Age: 17
Gender: Female
Started cosplaying since: 2010
Fave fictional character: Yuki Nagato from Haruhi Suzumiya no Yuutsu
Hometown: Ecuador, Quito

A Little About Me
My name is Melanie, I started cosplaying since 2010, I know it's recient but during this time I adquiried experience and an special care of details, I don't know if being perfectionist is a good or bad characteristic but is part of me and one of the elements that borught me here, I think... About my works in cosplay.. I prefer kuudere charcaters because their personality is simililar to mine and I can represnet them better but anyway, I do my best for every character I cosplay, even If they are the opposite, for example, Haruhi Suzumiya. Another thing about me is that like challenges which leads me to make complicated or heavy costumes that I enjoy constructing, because is funny. I think the most important think in cosplaying is imagination, because this is an excellent way to develop and test it with difficult projects. Also, I would like to thank all the people that voted for me and those who always supported and helped me. ^^



Cosplay 1
Character: Dizzy
Series Name: Guilty Gear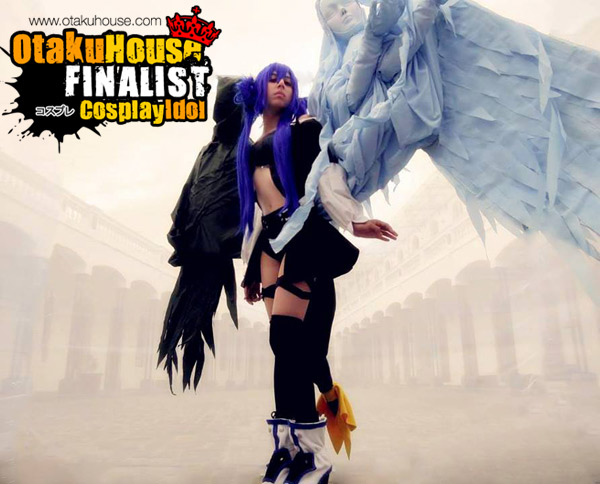 Description: Is an innocent and pacifistic Gear. She is technically only 3 years old, but her body matures at an alarming rate due to her Gear Cells. She is half-Gear and half-Human and her mother is the comander Gear Justice. The names of her wings are Necro (The grim reaper wing) and Undine (the angel wing)
Photo Credits: Ricardo Baquero
Cosplay 2
Character: Kanade Tachibana
Series Name: Angel Beats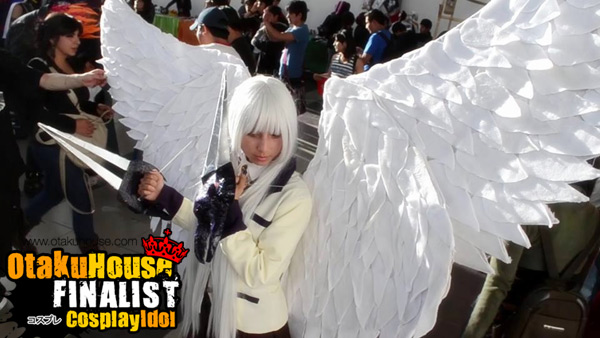 Description: She is one of the students of the Afterlife school and the said school's Student Council President. She is also referred to as Angel by the Afterlife war front, a nickname coined by Hideki Hinata and later used by the group's leader Yuri Nakamura to refer to her after discovering her unusual abilities. As the school's Student Council President, Kanade is tasked with the responsibility of ensuring that the students are able to cope with their personal problems. This eventually clashes with Yuri's determination to blame God for her hardships in life, and she becomes the target of the Afterlife War Front when it was founded.
Photo Credits: Sora Studio
Cosplay 3
Character: Hatsune Miku - Romeo and Cinderella Version
Series Name: Vocaloid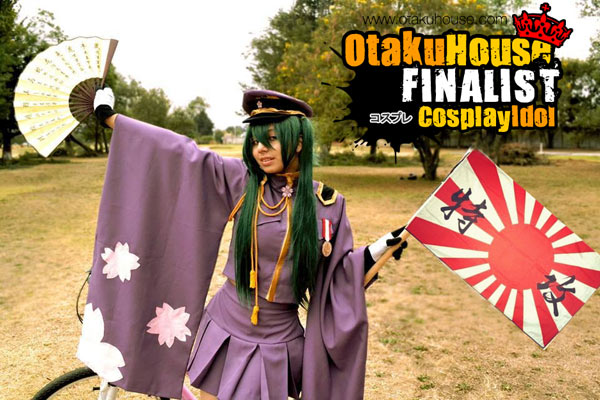 Description: Hatsune Miku itself is a voicebank for the vocaloid aplication and adquires a personality based on the song she is singing. In this case, in Romeo and Cinderella, she is a girl that maintains a hiden relation with a boy. Miku talks about how his relationship is similar to that of Romeo and Juliet as their lies consume it slowly, but doesn't want their romance to end in tragedy, so she asks her Romeo to rescue her. She wants a happy ending just like Cinderella had.
Photo Credits: Jou