Biography
Cosplayer's Name: Rosy Cosplay
Age: 58
Gender: Female
Started cosplaying since: 2006
Fave fictional character: My favorite character is Princess Leia of Star Wars, a galactic heroine, beautiful, brave, sweet, intelligent, marked a change in the vision of my life as a woman.
Hometown: Mexico City in Mexico country

A Little About Me
I am a person who loves life and my family, I love the Cosplay because it is an activity that takes me to a magical world where anything can happen and I am pleased to share adventures with other cosplayers, I'm lucky because my family conventions. I thank all the beautiful people who have favored me with their votes and especially love them a moment of beautiful memories and perhaps to bring a smile to their faces. A hug to everyone.



Cosplay 1
Character: Sofie
Series: Howl's Moving Castle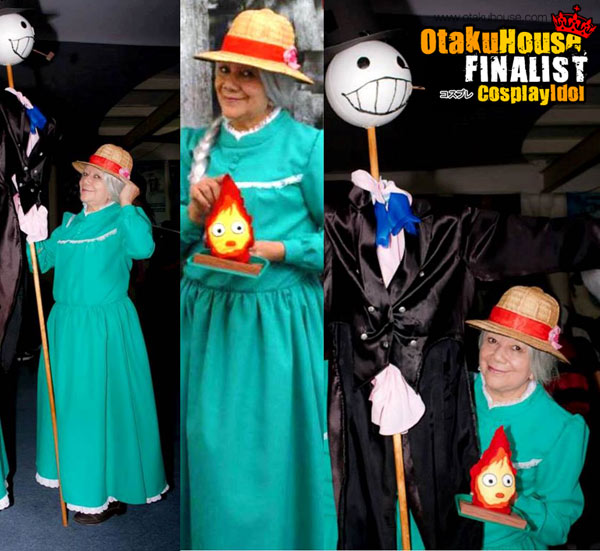 Description: This beautiful movie inspired me y was grateful to make this Cosplay. I usually go with my daughter in law (Cerezos) who plays Young Sofi. This suit is made of Tergal, lining,lace, the hat is made of Straw and ribon, I made the flowers for the hat.
Photo credits: Aitsui Generis.
Cosplay 2
Character: Minerva McGonagall
Series: Harry Potter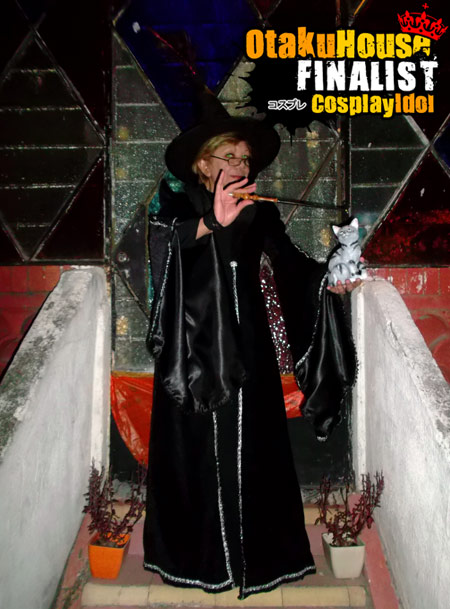 Description: I like this character a lot, because I like magic and mistery, and besides and sharing the adventures she lives along the movies. The suit is made of velvet, razo, silver spickle, turkey feathers and the magical Wood is made of authentic red cedar. The cat was painted by myself.
Photo credits: Viancod de Cerezos.
Cosplay 3
Character: Sir Integra Fairbrook Wingates Hellsing Series: Hellsing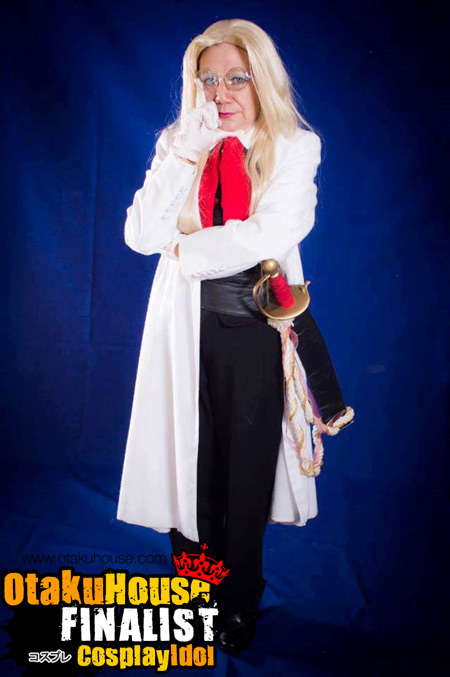 This was one of my first cosplays and I have all versions of this carácter. I did it primarily to support my son who loves the character Alucard and also has all his versions and now my daughter in law go with us as Seras Victoria. This costume is made of polyester, cotton, fabric Panama, vinipiel, ribbon and lace.
Photo credits: Cat Phineas.