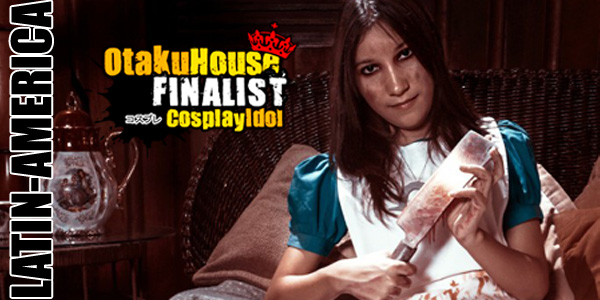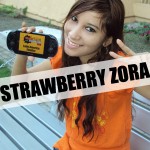 Biography
Cosplayer's Name: Zora / Strawberry Zora
Age: 23
Gender: Female
Started cosplaying since: 2006
Fave fictional character: Motoko Kusanagi, Sonic The Hedgehog, Marisa Kirisame, Hatsune Miku and Jack Raiden
Hometown: Managua, Nicaragua

A Little About Me
Nice to meet you!! I'm a crazy woman who loves to cosplay so much, a huge fan of cosplays and videogames :) I started to love the world of cosplay since I watched Evangelion and Saber Marionette, but I got convinced when I saw a cute lolita costume from Death Note because I highly love the fashion and the Visual Kei/Lolita costumes.

This is my first time of my life that I'll be representing my country for this awesome contest, and I'll I can say is thank you for voting and supporting me! I never expected that this would happen to me and so I'll do my best as I can!.

Sadly we're living in a country when the props and money are not good friends, but the cosplay community in my country has been growing little by little, without of expensive and unknown materials to evade our hobby.

I am aware that I am not a better cosplayer.. I never will be. My goal in life is to show my work to people around the world and see that our country there ARE cosplayers, and I feel grateful to have reached at this point to show even more!. I love doing cosplays about videogames than anime, so let's just say that I'm sharing my tastes through the cosplay, and well... learning making some crafts little by little and be a better visual artist to make beautiful cosplays editions by my own.

To all the people from the world and most of it, people of my country, If you like my photos, your help is enough for me, to reach atleast on a better top, that's what I care for it, with the purpose of which our country could be known in the world of cosplay. The World Cosplay Summit is a forced dream to me, but at least this would be a dream come true for me.



Cosplay 1
Character: Alice Lidell
Series Name: Alice Madness Returns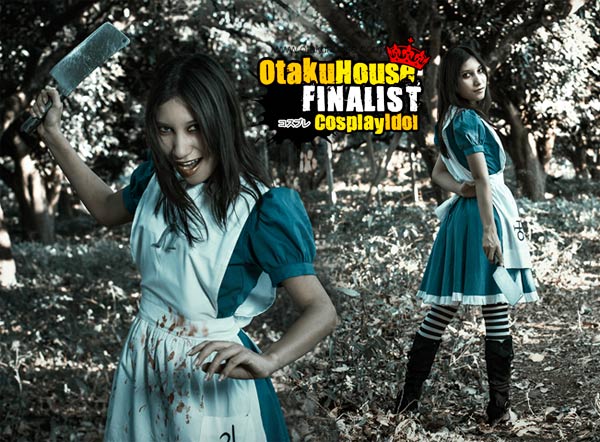 Description: I loved all Alice's series since I was a child, but never had the courage to make this cosplay after I played this game on the pc version. This is funny to know, but also this cosplay was suggested by many friends who says that I look like her, so by the time I were playing the game I just got convinced saying "I'm gonna cosplay her! she's so awesome and beauty!" so my friends and I started making the hobby horse and such by almost a month, but never thought this cosplay had been attracted by many photographers and journalists by the huge popularity about the Alice's series heh, I'm glad that people doesn't care the "high quality" of this costume because I just did as I see Alice's costume and her attitude that's very important, so is enough for me when people agree with my "mad face" 'cause it was not easy for me, had months of practice.
Photo credits: Eva Bendaña Fotografia ( https://www.facebook.com/EBendanaFotografia )
Cosplay 2
Character: Len Kagamine (Imitation Black version)
Series Name: VanaN'Ice (Vocaloid)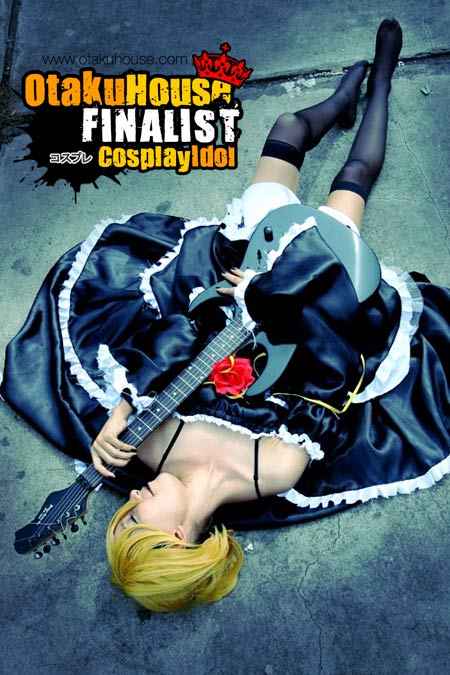 Description: I'm a huge fan of Vocaloid since their birth, but I also love the Fashion costumes, Visual Kei/Gothic Lolita costumes. This was my most hardest cosplay that I did, for how complicated was the dress and such, and also taking care the guitar but I felt satisfied that this cosplay was a huge dream that I wanted since I saw the video. Hope to make another costume of him for the love of the fashion! <3
Photo credits: Jose D Leal S
Cosplay 3
Character: Houjuu Nue
Series Name: Touhou 12 - Undefined Fantastic Object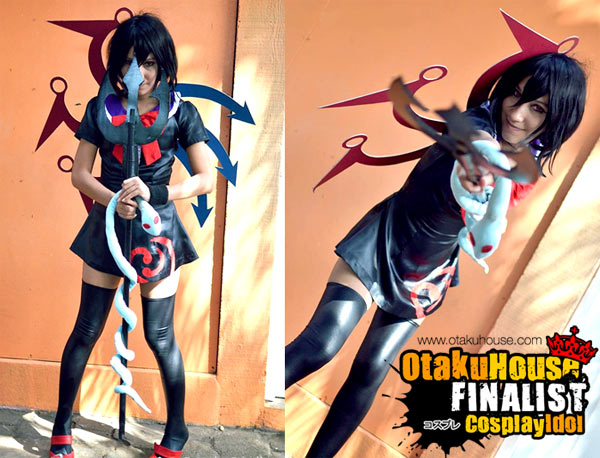 Description: I had made lots of Touhou Cosplays, but this made me feel very comfortable and identified with her in the physical. I get in love with her since I reached to the extra boss battle and as a tribute for my love of her I made this cosplay. she's so mysterious, I like that. I love the touhou series that I got many official/fan games and their soundtrack, and hope to keep going with other touhou cosplays like this :)
Photo credits: Neko Studios