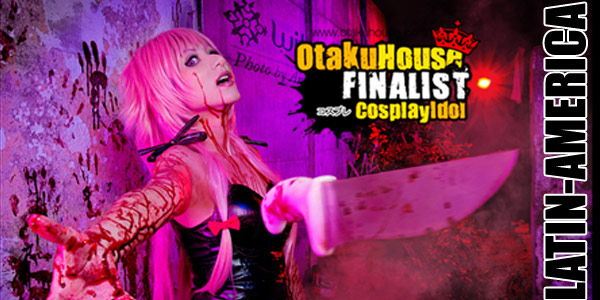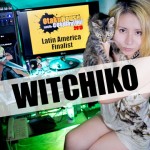 Biography
Cosplayer's Name: Witchiko
Age: 36
Gender: Female
Started cosplaying since: July of 2006
Fave fictional character: Momohime from Muramasa – The Demon Blade
Hometown: Atibaia – São Paulo

A Little About Me
I worked 12 years as a Graphic Designer, but I stoped in 2008. I started working as Plushiemaker since 2008. Because of cosplay I learned to sew and I dedicated myself to do plushies for me and other cosplayers, collectors and all who wish to acquire plushies. I Love Being a cosplayer and I want to thank everyone who voted for me and helped to share my picture of my cosplay Yuno Gasai.



Cosplay 1
Character: Nausicaä
Series Name : Nausicaä of the Valley of the Wind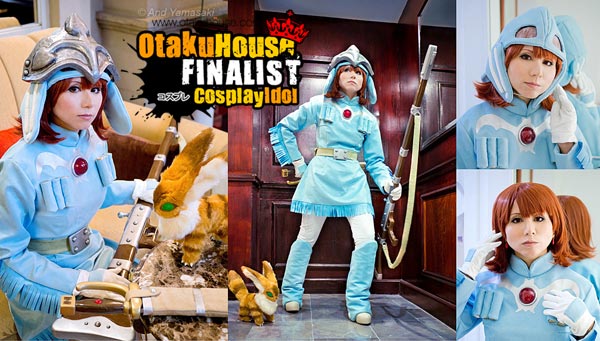 Description: The Nausicaa I also wanted to do cosplay since 2007 and also I put other projects in front, but this year I finally concludes the cosplay. This cosplay was quite laborious, from the making of clothes, hat, helmet, gloves, Teto plush among other things, but all that work paid off. I debuted this cosplay at the event now in november in event Cosplay TNT in Mexico that I was a guest the event. And obvious to accompany this cosplay I had to do the Teto plush, anyway I love sewing plushies and making plushies for other people too.
Photo credits : And Yamasaki
Cosplay 2
Character: Anarchy Panty
Series Name : Panty and Stocking with Garterbelt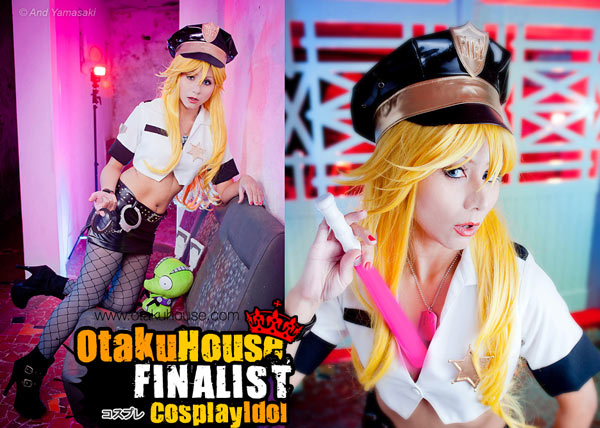 Description: When I watched this anime, I really liked the look and the way of being of Panty, decided to make the red dress in 2011. I liked it so much that I decided to make the police version in 2012. And as always I like to do some mascot to accompany my cosplay, I made this chuck plush and other things of this cosplay too. I just love interpret the Panty.
Photo credits : And Yamasaki
Cosplay 3
Character: Edward Elric
Series Name : Fullmetal Alchemist Brotherhood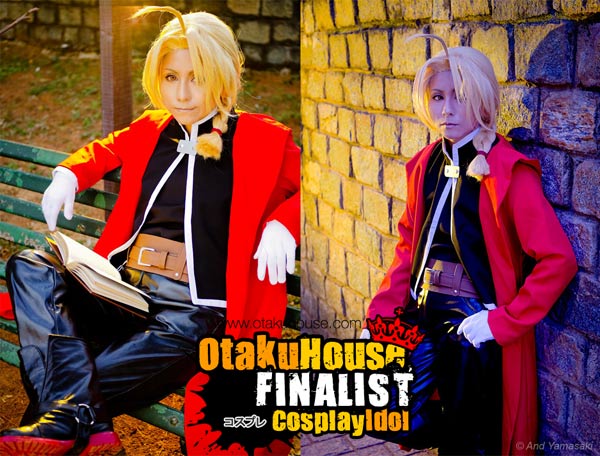 Description: Edward Elric was a character that I wanted to do since 2007, but I have been putting other projects on the front and this year I finally did my Edward Elric, I still need to do my automail, but I think next year I finally make the automail too. I really love this character and I'm very proud to have done it. This cosplay took a lot of work, since the wig until the shoe and belt, but it was worth every minute making this cosplay.
Photo credits : And Yamasaki