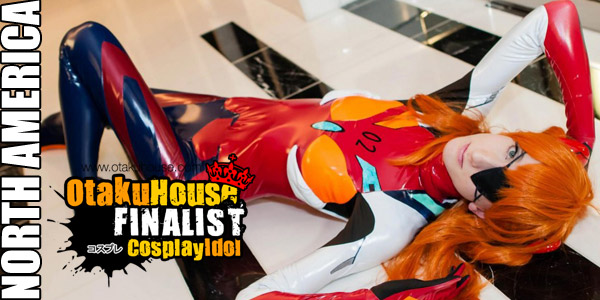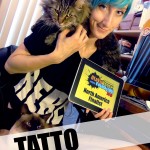 Biography
Cosplayer's Name: TATTO
Age: 23
Gender: female
Started cosplaying since: 2008
Fave fictional character: good lord how can you make me choose??? if I had to pick I'd say Shinji Ikari from the Evangelion series!!
Hometown: USA, California

A Little About Me
HEY WHAT UP I'm TATTO and that's pronounced tah-toh!!! I love Evangelion & kitties & my beautiful babe friends & dat anime pussy. I'm self-taught and I blame GAINAX for the majority of my emotional distress. THANK YOU♥THANK YOU for all your votes that got me here, I hope you can spare some more for me in the finals!! (▰❛◡←▰)V peace out dudes!!



Cosplay 1
Character: Tharja
Series Name Fire Emblem: Awakening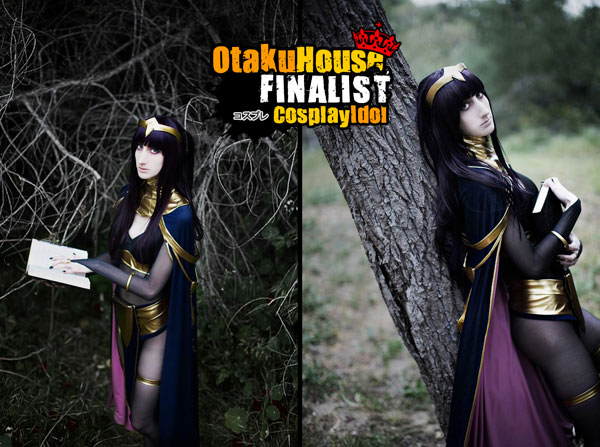 Description: Tharja is SO SPOOKY and is covered in see-through black fabric so she's hot as hell, I had to be her!! The cape is about 7 yards of fabric total, it's pretty intense but really flowy and fun to wear. The bodystocking was made by me with three pair of pantyhose, and basically everything else is gold vinyl with some craft-foam bases here and there. This costume makes me feel sexy as hell and walking around with a bigass cape is really satisfying, I HIGHLY RECOMMEND IT
Photo credits both photos by Muze / ImMuze http://immuze.deviantart.com
Cosplay 2
Character: Arséne Lupin III
Series Name Lupin the Third
Description: When I was a young teenager watching Lupin the Third on adult swim I never would have thought I would cosplay this wacky womanizing monkey man hahaha. I love Lupin though!! The Mine Fujiko series came out and INSPIRATION STRUCK as I realized that I and my friends would be perfect as the whole Lupin gang. It was incredibly fun, we all looked fantastic and we had a blast getting into character for photoshoots!! Construction wise I made a fully lined green jacket and combined two wigs to create his gangster pompadour thing. The eyebrows and hairy hands were for ~extra cartoony effect~
Photo credits LEFT: by Jet https://www.facebook.com/Jetspectacular
Cosplay 3
Character: Satsuki Kiryuuin
Series Name KILL la KILL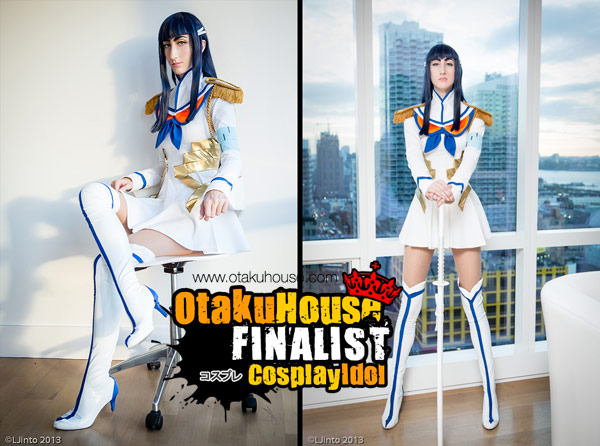 Description: I saw a poster for KILL la KILL ages ago, and all it had was Ryuuko posing with the scissor, standing in front of Satsuki's face and "STUDIO TRIGGER" and "HIROYUKI IMAISHI" (both of which I love A WHOLE LOT) on it, so I flipped out and new I had to make her. Her outfit was somewhat challenging: the dress is four panels with extra wide skirt portions, which were then folded to make pleats; the gold trim is pleather and gold vinyl glued together and attached with sew-on velcro; the fuku bow/eyes are red&orange&white vinyl with clear orange vinyl on top, and the collar closes at the front with three hook&eyes; and finally the boot covers are basic pumps with spandex and vinyl. The whole outfit was pretty work intensive but I'm proud of the outcome!! I made it in the first 2~3 weeks the anime came out and the character sheet were released. Satsuki is a super bitch queen and is a lot of fun to be in so I'm really excited for the series and to make her battle outfit!!
Photo credits both photos by Leonard Lee/LJinto http://www.flickr.com/photos/ljinto/