European Cosplay Idol 2012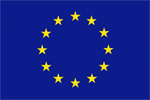 Europe Cosplay Idol Competition 2012 – Qualifying Round
This is the archived section of the Otaku House Cosplay Idol for year 2012. This category includes all European countries.
| | | |
| --- | --- | --- |
| | | |
| | | |
| | | |
(b) To join the European Cosplay Idol Competition
To take part in the Otaku House Europe Cosplay Idol, submit a photo by clicking the 'Submit Cosplay' Button on the right side of this page. (Select 'Europe' as the category)
If you are unsure if you should submit to Europe, check out this list. If you are in North Africa, you are allowed to select this category too.
The Otaku House Cosplay Idol is an online cosplay competition worth $4000 USD. However, whether you win or not is secondary as you will get tons of exposure when you join the contest. Many of our contestants from last year launched their cosplay career from here and turned semi-professional as they became recognizable worldwide due to their cosplay photos.
Also, take a look at the recorded prize-unveiling of last year's European runner-up below. Original link here