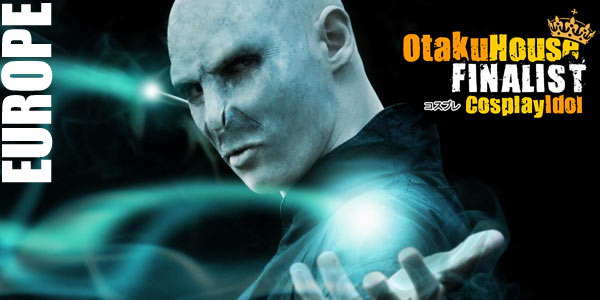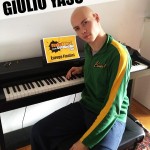 Biography
Cosplayer: Giulio Yasu Age: 20 Gender: Male Started cosplaying since: April 2010 Fave fictional character: Emiya Shirou Hometown: Turin, Italy
A Little About Me
Well, I'm Giulio and I've been cosplaying since 2010! I begun cosplaying because my comic store owner adviced me to do such because I was very similar to Yasu, and after my first convention I decided to keep cosplaying because I find it to be a great hobby! I had a low self-esteem because of hair loss when I was young, but I found that I could use that fact as a good starting point, considering I don't have any problems with wigs and that I can do every character that I like :) Also, I was a theatre player so I really enjoy the chance to perform skits and entertain myself and the visitors! My personal experience in cosplay is that even if you think something might be a problem in the real life you have to use it while cosplaying and make it your point of strenght! Thank you very much for the votes you gave me this year, as well as in the previous edition! As for now..well, may the most like cosplayer win, good luck to everyone!
Cosplay 1
Character: Kirito Series: Sword Art Online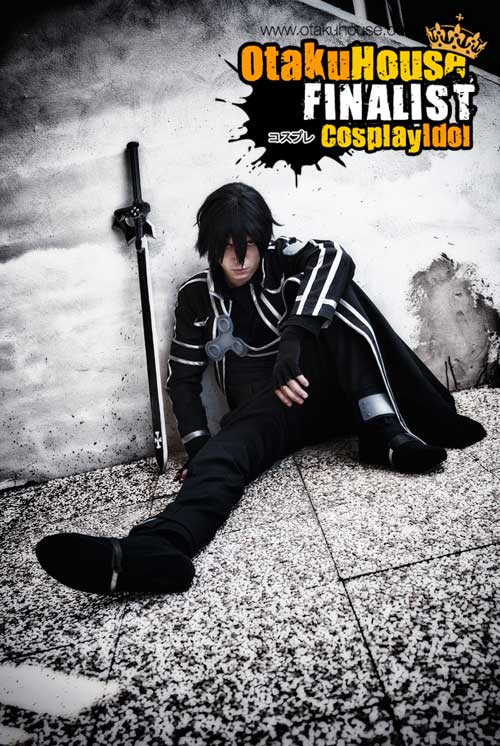 Description: I really loved this pose. Kirito is a kind person that is chained by the burden of having left people die in the cursed game 'Sword Art Online' He is also called 'The Black Swordsman' for his black themed equip and he is considered a 'Beater' for having been a beta tester. He decided to be a solo player when on floor 2 he united many of the surviving players against him by mocking them: for that reason he is feared and considered by many as a cold person. Our goal in this photo was to desplay a fierce Kirito while resting, always on the edge and I hope you enjoyed it! Photo credits: Manuel Moggio
Cosplay 2
Character: Madarame Ikkaku Series: Bleach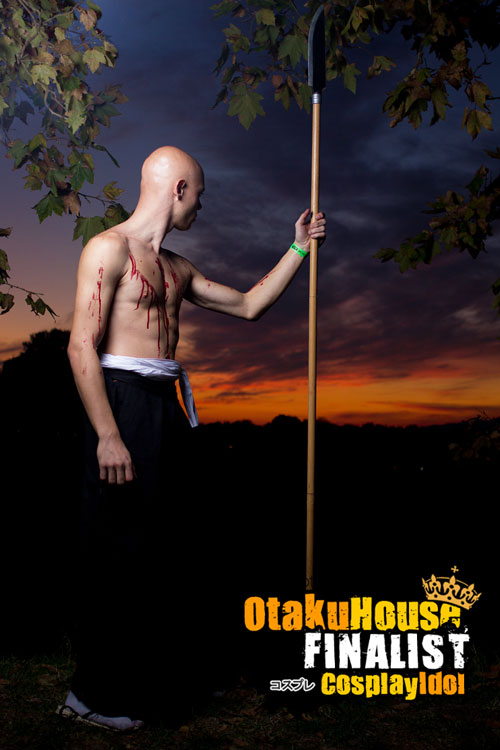 Description: This is one of my favourite shoots. The background was the thing that fascinated us the most while we was making photos: it looks like Ikkaku is guarding Soul Society on a hill at the sunset, after a day of fighting with his friend Iba!
Cosplay 3
Character: Yasushi 'Yasu' Takagi Series: Nana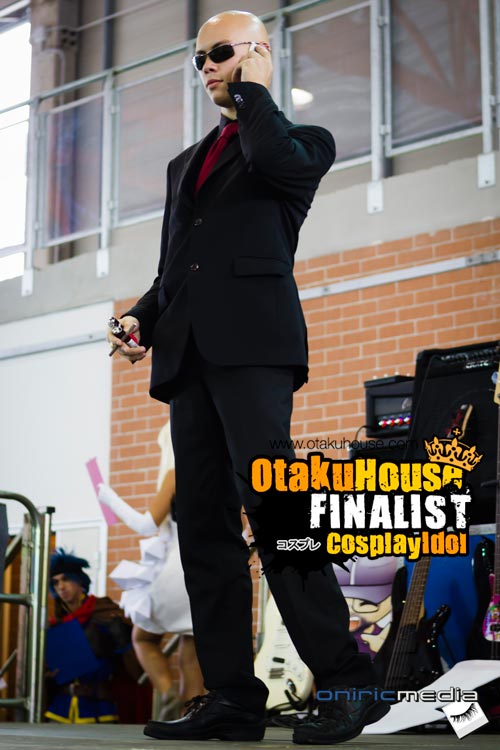 Description: Heh, it was tough to find a good photo of Yasu I haven't sent already :) One was sent for last year's edition of Otaku House and the other was sent for the Showcase! I really Yasu's personality and he has been my first cosplay! This shot was taking during a cosplay skit, when Yasu was calling Ren to taunt him and make him go talk with Nana: there might have been better shots I could send, but I was fascinated with the outcome! I look perfectly serious, yet it's like I'm smiling to Ren Photo Credits: Angelo Barra