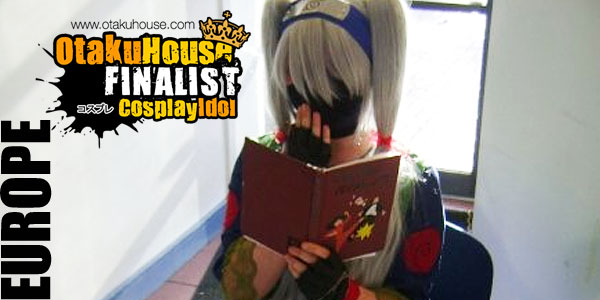 Biography
Cosplayer: Jennifer Johnston Age: 23 Gender: Female Started cosplaying since: 2008 Fave fictional character: nil Hometown: Dublin, Ireland
A Little About Me
I've never been a very confident cosplay and to make it through to this round is a major confidence boost. I'm so happy to of made it this far! I just want to thank everyone who voted to get me here and votes for me!
Cosplay 1
Character: Kakashi Hatake (female) Series: Naruto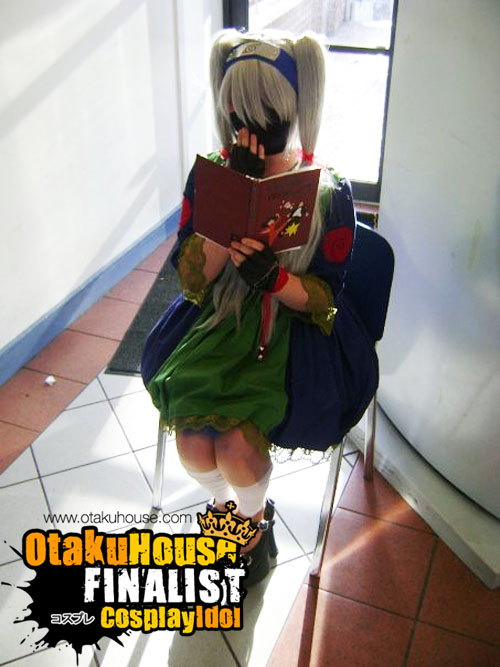 Description: I loved Kakashi, and I loved the "sexy-no-jutsu" thing from Naruto. The dress was handmade, with the red circles on the sleeves and back all hand-stitched on. This was my first major cosplay, and first time even wearing a wig! It's still my favourite wig. The mask, gloves, and head protector were all bought online. They're not too clear in the photo but I have two bells on red ribbon also for the team training exercise!
Cosplay 2
Character: Echo Series: Pandora Hearts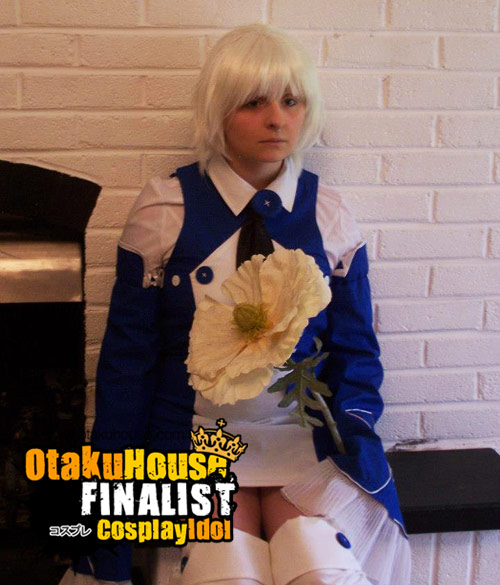 Description: Everything in this costume was handmade except for the wig, tie and shirt. The tie was altered. The pattern for this costume near broke me in trying to make the sleeves stay up without attaching them to the shirt. The detailing on the sleeve was all hand stitched. The buttons, which arrived late, were the wrong colour and all had to be recovered with spare blue fabric from the costume. The giant flower was just lying around..
Cosplay 3
Character: Kokoa Shuzen Series: Rosario + Vampire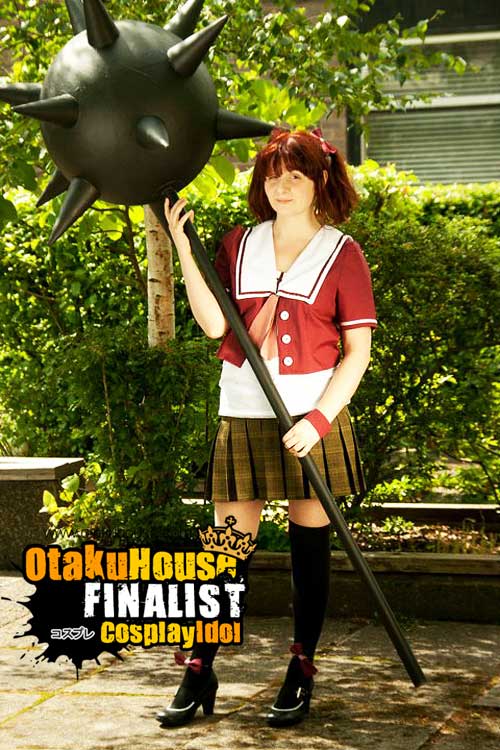 Description: My favourite thing about this cosplay was definitely the mace, which was handmade by me and my boyfriend to a very strict props rule. It was made using polystyrene, loads of paper maché-ing, a PVC pipe, and a lot of patience. The top was handmade as well as all the bows and cuff. The skirt was dyed.