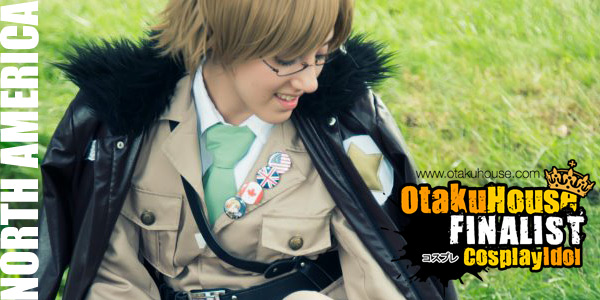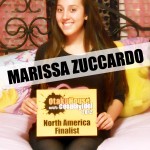 Biography
Cosplayer: Marissa Zuccardo Age: 15 Gender: Female Started cosplaying since: February 26th, 2012 Fave fictional character: America from Hetalia and Yuki Sohma from Fruits Basket Hometown: USA, New York
A Little About Me
Hello! My name is Marissa Zuccardo and I'm currently a Sophomore in high school. I began cosplaying in February of 2012, and since then I have done around nine cosplays. Thank you all so much for the support and the votes, and if you like my work please vote for me! I appreciate it so much, and I had no idea I would have come this far in such a little amount of time. Thanks!
Cosplay 1
Character: Alfred F. Jones / America Series: Axis Powers Hetalia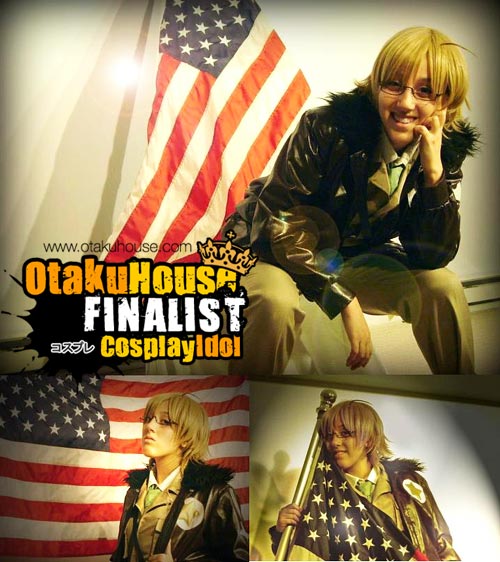 Description: When I first heard about Hetalia, I was told to stay away. Apparently it was this crazy fandom with nutty people who would do nothing but bother me. But then at my first con, I walked into some Hetalians who I had no idea who they were, and they treated me like I was instantly their friend. They told me about their fandom and show, and I decided to give it a try. After watching it I decided to cosplay a character.
I asked my friends who they thought I was, and they said that 'without a doubt, America." At first I was a bit confused, but then I was interested. I love my country so it kinda made me curious if I really could do the honor of being like him. Since I don't cosplay characters I don't act like, I wanted to find out. After watching the show and asking more friends, I fell in love with America. I absolutely love my America cosplay.
Now technically my first cosplay was a random last minute pull together of Code Geass (Which I don't even watch, but got the jacket from my friend), America was my first cosplay. I have ever since always cosplayed him at a con once. I feel a really close connection with this character, and I'm told all the time that I act like him. He really is a favorite of mine and I always feel really happy when I'm dressed as him at cons. Photo credits: Elise Greenage
Cosplay 2
Character: Tohru Honda Series: Fruits Basket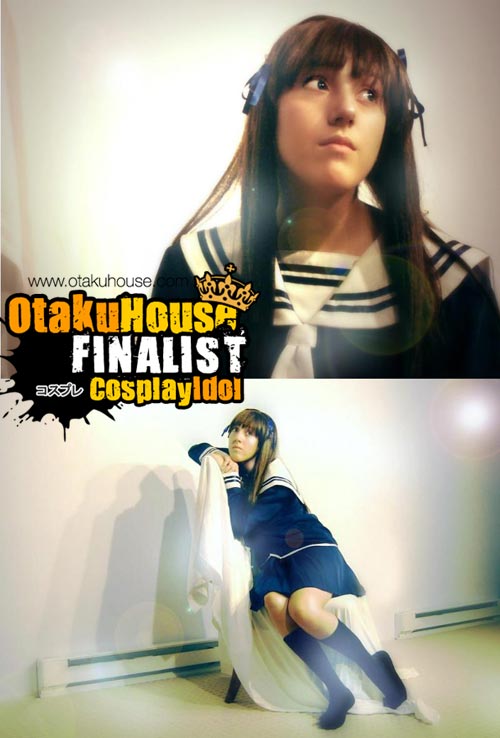 Description: This cosplay was actually supposed to be my first. I ordered it for my first con and was going to wear it, but it wouldn't be read in time. Hence, I dressed as that random Code Geass girl i knew nothing about.
I really love Tohru, she's incredibly sweet and cute. It's a lot of fun to cosplay her, especially when I get lots of hugs from people! Photo credits: Elise Greenage
Cosplay 3
Character: Elizaveta Héderváry / Hungary Series: Axis Powers Hetalia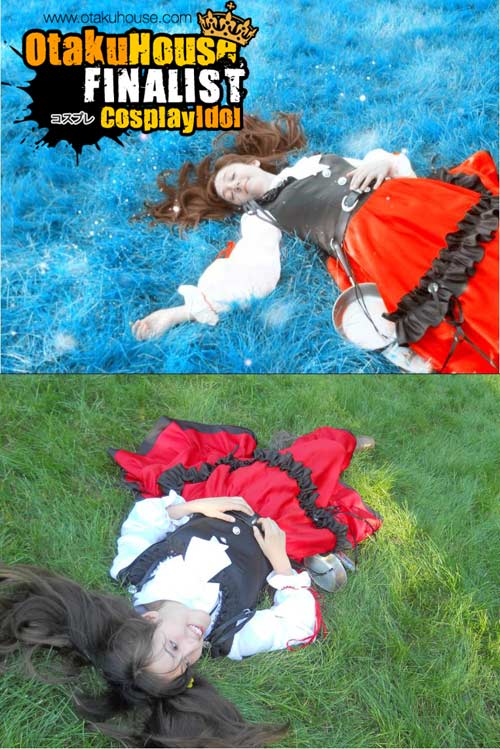 Description: Hungary is actually my second favorite cosplay. I love her because she's fiery and badass, but very elegant and sweet at the same time. It's always fun to go and threaten people with my frying pan belt!
I actually met a Rapunzel cosplayer when I was dressed as her, and we touched out frying pans and had this moment where we just looked at each other with understanding. Afterwards I burst out laughing and it was the funniest thing. Photo credits: Elise Greenage