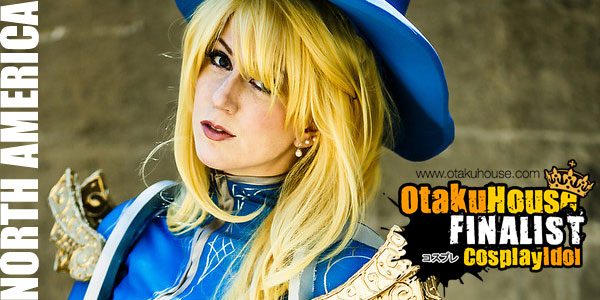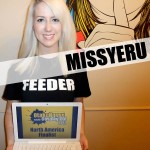 Biography
Cosplayer: Missyeru / Michelle D'Antoni Age: 22 Gender:Female Started cosplaying since: My first Cosplay was in 2004, but I started taking cosplay serious in 2007 Fave Fictional Character: Gosh, such a hard question, my all time favorite fictional character is the little green alien in toy story. My favorite League of Legends champion is Annie hands down, and I have such a crush on Link, Vash the Stampeded, and Ezio. Hometown: St. Louis/ Chicago, Illinois
A Little About Me
Hi Everyone, I'm Missyeru, and thank you for all of your support to help me get to the Finals! Every vote helps! GL HF to everyone else competing! :)
Cosplay 1
Character: Ashe the Frost Archer Series: League of Legends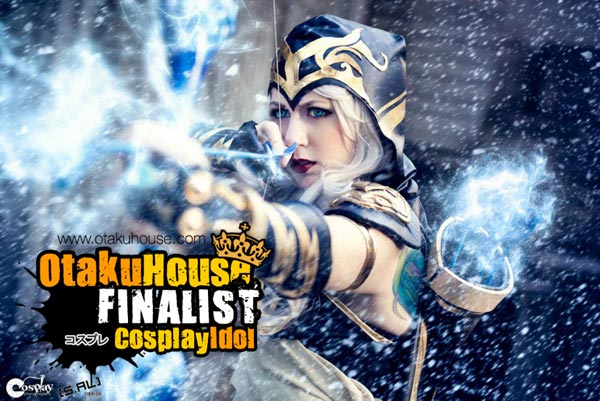 Description: Ashe is my most recent League of Legend Champion I made and wore for PAX Prime. All the black is faux lamb skin. I did a gold screen print on the back of the cape with stencils I made myself, and the rest of the gold trim is faux leather. I made my Bow out of carved out expanda foam with a pvc pipe and paperclay.
My shoulder armor is different widths of craftfoam covered in the faux lambskin and painted gold. Photo credits: Shunichi Al Hayashi of Cosplay Photographers
Cosplay 2
Character: Morgana Fallen Angel Series: League of Legends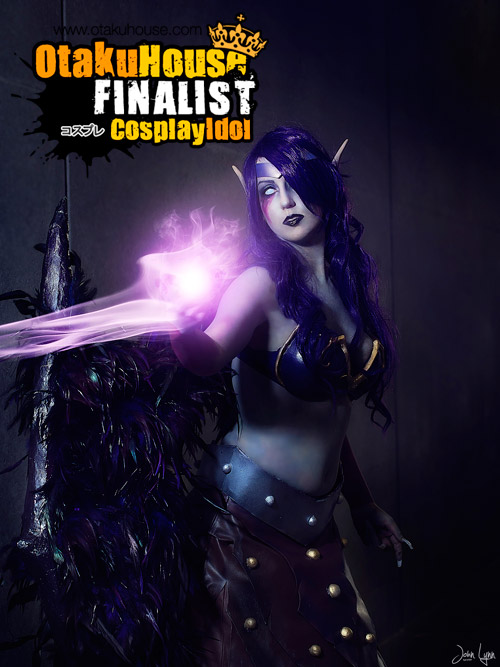 Description: Gosh I've always had a love for Morgana, and I saw this amazing fan art of a close up on Morgana's makeup and decided I HAD to cosplay her! (the artist later got hired and did Morgana's new artwork) This was my first time making wings, and I tried making them look as close to the splah art as possible.
My contacts were completely whited out and made everything very cloudy to look at. The Bra is made out of a cast of my chest with the appropriate detailing added with paperclay. The molded bra was then sealed onto a real bra for comfort. My skirt was made from faux leather and paint for the detailing. Photo credits: SNTP by John Lynn
Cosplay 3
Character: Sorceress Lux Series: League of Legends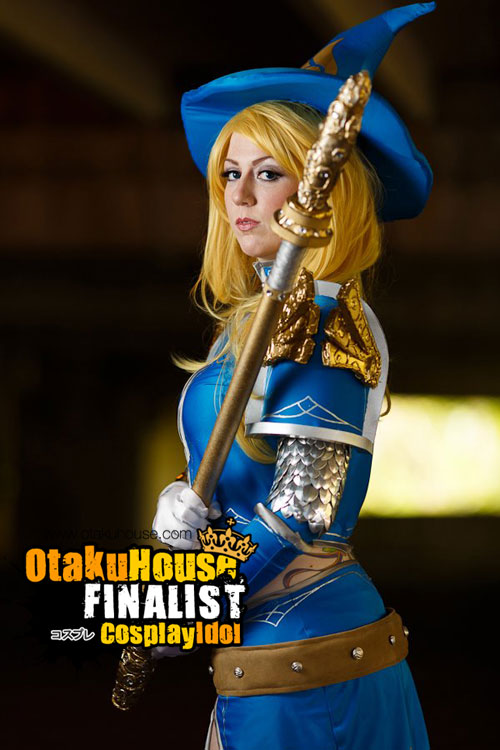 Description: This is one of my favorite cosplay's I've ever made, I learned so much with so many firsts for me! I patterned the whole costume, made my own bias tape and hand painted all the details. I got to learn how to make Scalemai for the sleeves and that was the most time consuming part of the whole costume. Each arm took a full day of work.
I also am really proud with the shoes, I made them similar to how a cobbler would. I patterned out the piece and attached it to the shoe by taking it apart and re hammering and shoe gluing it in. It's hard to tell in the photos but my staff actually lights up on the tip and I'm really proud of learning how to include LED lights. I'm not a pro but It's a decent start! Photo credits: Oscar C. Photography