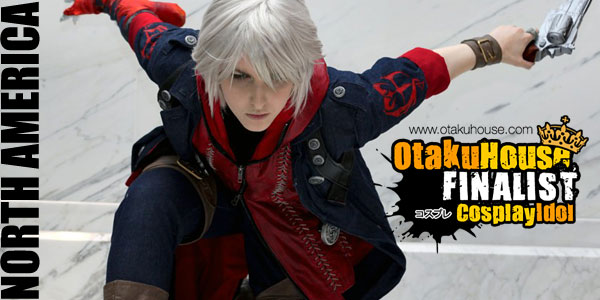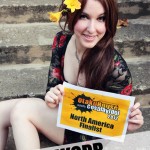 Biography
Cosplayer: Ratsukorr (Liz Maynard) Age: 23 Gender: Female Started Cosplaying Since: 2009 Fave Fictional Character: Shuichi Shindou from Gravitation Hometown: USA, New York
A Little About Me
Hello!! I would like to thank everyone who has voted for me so far, and who will vote for me in the future! It has been an honor to be a part of this competition, and congratulations to all of the others who have made it, as well. I was in the finals last year for the 2011 competition, and I am very happy to be in them again for 2012. I would also like to thank all of my friends who have helped me out and supported me along the way. You guys have helped keep me motivated, and helped me to continue cosplay throughout the years. I think this hobby has certainly helped my skills as an artist, and I look forward to new challenges I will face, and for self-improvement with every costume I make. Thanks again to all those who vote for me, and feel free to visit my deviant art, or facebook page, for more photos of my cosplay! Thanks again for your support!
Cosplay 1
Character: Link Series: The Legend of Zelda: Twilight Princess
Description: Link was completely hand-made by me. The clothing was made from original patterns made by me. The chain mail was hand-made, with hand-wrapped coils made from steel wire. These props were the first props I have ever made, and they were made of insulation foam, fabric, wood, craft foam, paper clay, and acrylic paints. The ears are hand-painted, with custom attached earrings, and the wig was cut and styled by a friend of mine. Link is a very fun cosplay to wear, and I really enjoy wearing it time and time again. Photo Credits: Lando-Sierra Photography
Cosplay 2
Character: Yami Bakura Series: Yu-Gi-Oh!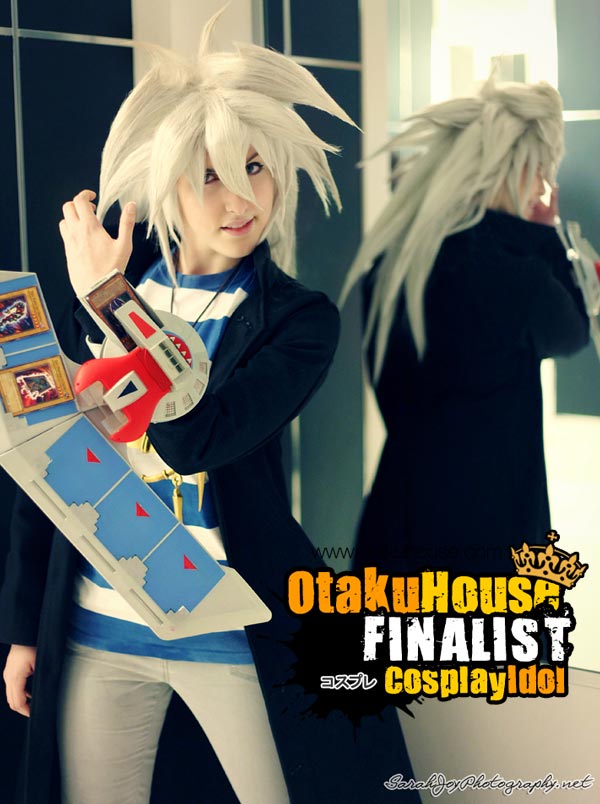 Description: Bakura's wig was hand-made with over 15 hours of work by me, and a friend of mine. The shirt is custom made using a plain white shirt and fabric paints. The millenium ring is hand-made by me, and was made using wood, foam board, paper clay, wire, sculpey, and rope. The shoes are canvas high-tops and are hand-painted, using fabric paints. The trench coat is altered from a large man's coat, and a new collar was attached, and the length tailored to fit me. Bakura is a very enjoyable, and comfortable cosplay to wear, and his attitude just makes him all the more fun. Photo Credits: SarahJoyPhotography.net
Cosplay 3
Character: Leon S. Kennedy Series: Resident Evil 2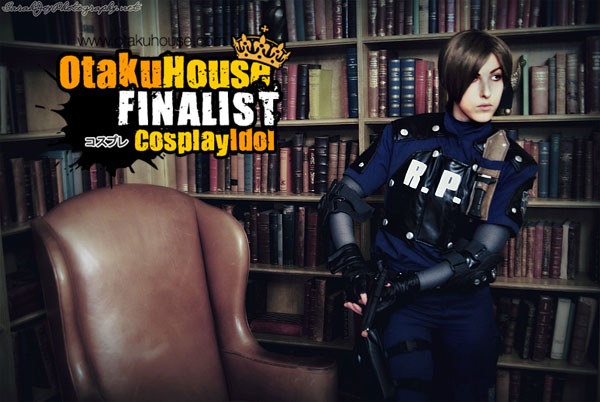 Description: Leon was hand-made by me, using patterns that I custom made. All accessories were made from scratch, and are also from custom patterns (belt, gun holster, knife case, gloves, flashlight, and pouches). The screws on the outfit were hand-made using sculpey, and the knife was made of wood, and model magic. The police badge is hand-painted using acrylic paints, and the R.P.D. Was made using custom stencils. The elbow pads were altered and hand-painted, as well. The wig was cut and styled by a friend of mine. Leon is very fun to wear, and also comfortable, and of course, the uniform just looks plain cool. Photo Credits: SarahJoyPhotography.net